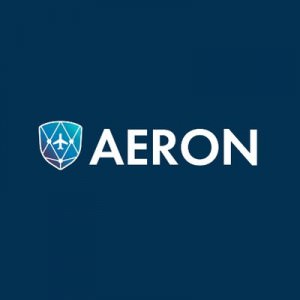 Aeron
UPDATE: Aeron (ARN) is now listed on the following exchanges: Binance, HitBTC, Gate, Tidex, Kuna, Bit-Z, Mercatox, EtherDelta, Radar Relay.
ICO Details
Starting date
September 19th, 2017
Ending date
October 30th, 2017
Token Distribution
Aeron is creating a total supply of 100 million (100,000,000) ARN tokens, of which: 60% will be available for purchase as described above, with 20 million tokens sold now and 40 million tokens frozen for sale at market price in 2018 and onwards, once the roadmap milestones are achieved, 20% will be distributed over period of time to achieve network growth, 18% will remain in inventory and will be allocated to the development and management team, whose work makes Aeron possible, and 2% of the tokens will be used to cover administrative costs of the token sale.
Initial Token Price
1 ARN = 0.50 USD
Participation Restrictions
USA
Features
We at Aeron are developing a blockchain-based, accessible, secure and transparent database for all the flight and aircraft related information, pilot logs and other data. It has a potential to make a revolution in aviation management, not only solving some of the old system defects but also making air travel safer for every passenger.
Our aim is to create "airline in a pocket" — a smart blockchain based solution. The way it works is simple. The pilot's application is used by a pilot for personal flight logging. The company application collects and verifies data from aircraft operators, maintenance organizations, flight schools and fixed base operators. In case of any mismatch in data between any Aeron data source with either the Air Traffic Control, pilot, or operator, aviation authorities can quickly detect and eliminate the problem. Aviation authorities can also detect any pilots operating with an expired license. As a consumer, or flight school student, you have access to the verified global database through aerotrips.com.
Blockchain can really make a difference. Air travel is for everyone, and it is beneficial for every single person to get involved in making trips safer.
Advisory Team Eric Benz Nikolay Syusko