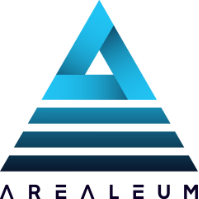 Arealeum
Hot
Arealeum is a blockchain-based ecosystem that runs self-reinforcing investment cycles continuously.
ICO Details
Starting date
October 16th, 2023
Ending date
December 15th, 2023
Token Sale Hard Cap
$ 73.392.857
Token Sale Soft Cap
$ 7.000.000
Presale Start Date
January 1st, 2023
Presale End Date
October 15th, 2023
Token Distribution
Market/Crowdsale 36,1%
ARE Investment 36,1%
Marketing 5,0%
Board 8,8%
Liquidity 4,5%
Charity 3,3%
Advisory Board 3,6%
Community rewards 2,6%
Initial Token Price
1 ARE = 0.09 USD
Accepts
ETH, BTC, USD, EUR
Features
We re-invented investment capital through the power of blockchain technology. Our unique approach empowers individuals to invest in projects all over the world by using our ARE Token. Arealeum is a unique platform for buying and selling tokens which represent shares in promising projects. These projects range from real estate to green energy and also startups. These shares are traded on public crypto exchanges and empower the holders in two ways. Not only can they benefit from the market value of their tokens but also through the increasing value of the assets over time. In simple terms, we are a publicly traded company with the big difference that our shares are traded on crypto exchanges. Transparency, simplicity, elimination of intermediary's, flexibility and community driven.
At the core of the Arealeum project is the Cycle-Engined-Technology which governs how the self-reinforcing investment cycles within the ecosystem function and how the token supply is automatically balanced out whenever a certain amount of ARE moves from one investment wallet to open market (Exchange). The investment wallet holds ARE that is sold on the open market to fund the next investment cycle and also facilitates the burning (50%) of ARE when tokens are withdrawn and sold on the open market. The Cycle-Engined-Technology is based on automated programmatic rules and is supported by advanced tokenomic mechanisms such as token burnings and buybacks. A chapter consists seven investment cycles, and when a chapter is finished, the ROI from all treasury wallets in ARE is combined and a new chapter starts. The Arealeum advisory board selects projects for the community to vote on and make decisions about through the use of their ARE tokens. Once these projects have been chosen, the community can actively participate in the decision-making process.