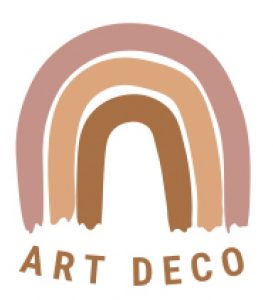 ARTDECO
ARTDECO is community driven NFT & DeFi platform that utilizes the Binance Smart Chain. Essentially, ARTDECO is on a mission to create a marketplace for artists to mint and sell Non fungible tokens (NFTs) and also a social media platform for NFT Creators where you can connect with fellow art lovers from all over the world on the online marketplace built on blockchain technology. That is like an Ebay for Creators on the blockchain.
ICO Details
Starting date
May 3rd, 2021
Ending date
June 11th, 2021
Token Sale Hard Cap
$ 150000
Token Sale Soft Cap
$ 100000
Initial Token Price
1 ARTDECO = 0.0003 USD
Features
ARTDECO is an Elon Musk Inspired community driven NFT & DeFi platform that utilizes the Binance Smart Chain allowing digital artists and creators to mint and sell custom crypto assets that represent ownership in their digital work. Its worthy to note that ARTDECO will be a marketplace for those assets, as well as a distributed network built on Binance Network that enables NFT creators mint and trade NFTs without a middleman. The tokens that creators generate on ARTDECO are known as non-fungible tokens (NFTs). Each NFT is unique, and unlike bitcoins they are not interchangeable. This unique property is known as Non-fungibility, which is why tokens on ARTDECO are called non-fungible.
Central to the platform is ARTDECO, the platform's cryptocurrency. By owning ARTDECO tokens, users can vote on proposals that affect the platform, moderate creators and curate featured artwork.
ARTDECO is a marketplace aiming to link sellers (typically content creators such as digital artists, model creators or meme makers) with buyers who can select pieces they wish to purchase. To turn their work into an NFT, creators must first "mint" a token using ARTDECO's Dapps. Similar to other tokens on Binance, the NFT can be transferred between wallets using ARTDECO's software. ARTDECO leverages the Binance blockchain to embed within an NFT's code the full history of its owners and transactions. Of note, when a transaction goes through, both the buyer and the seller have to pay transaction fees that go to the ARTDECO network.
Core Team


Edward Johnson
CEO


James Patrick
Co-Founder


Pamela Elumelu
Community Manager