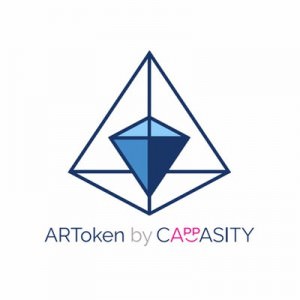 Cappasity
UPDATE: In Phase 2 of the public token sale, they raised 3366 ETH and 46 BTC. Now listed on Cryptopia & KuCoin. IDEX has not been confirmed. For more info: https://medium.com/cappasity/phase-2-is-over-819986034ba6 and https://t.me/artoken
ICO Details
Starting date
March 22nd, 2018
Ending date
April 22nd, 2018
Token Sale Hard Cap
$ 10,000,000
Token Distribution
70%: ICO contributors, 18%: Founding team members, 12%: Early investors
Initial Token Price
1 AR = 0.0080 USD
Accepts
ETH, BTC, LTC, DASH
Features
Cappasity is a well-trusted player in 3D digitizing and its applications for augmented and virtual reality (AR/VR). The ARToken (AR) crowdsale will signify the start of the Decentralized AR/VR Ecosystem that enables easy AR/VR/3D content generation. The Ecosystem leverages blockchain infrastructure to create, rent and sell AR/VR/3D content. Each content file is assigned with an ID or a hash to prevent any copyright infringement. All hashes of all the files are listed in the blockchain and cannot be changed. Once a content transaction is done, all its details will be processed according to a smart contract protocol and cannot be reversed retrospectively.
Thanks to the blockchain, when 3D content is being sold via the marketplace, it is sold at a seller's price and the Ecosystem participants are charged close to no fees. Blockchain technology allows instant and transparent financial transactions all over the globe. The content owner receives payments for each transaction very quickly and without a failure.
Augmented and virtual reality (AR/VR) promises to change the way we live, consume, interact with digital environments and each other. The AR/VR market is forecasted to become a multibillion dollar business in the next decade and to have sweeping demand. Nevertheless, the lack of compelling AR/VR/3D content, its labour intensive production and imperfect quality hinder the evolution of AR/VR industry and AR/VR mass adoption. Since high-quality and accessible content is the driving force behind the development of AR/VR technologies, we believe that the blockchain-based AR/VR Ecosystem will bring the AR/VR industry to a new level of its development.
Advisory Team David Drake Jonathan Millet Jayanand Sagar Anders Larsson Frank Holz