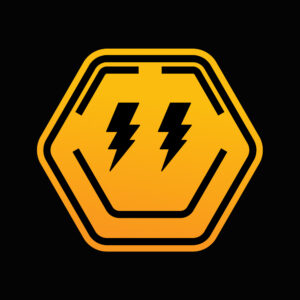 Artyfact
Artyfact is the next generation Gaming Metaverse with integrated innovative GameFi experiences.
Artyfact users are able to play AAA GameFi games and earn $ARTY, buy and trade game assets as NFTs, as well as attend virtual events such as concerts, NFT exhibitions and eSport tournaments.
ICO Details
Token Sale Hard Cap
$ 1,352,000
Token Sale Soft Cap
$ 2,404,000
Presale Start Date
September 1st, 2023
Presale End Date
October 30th, 2023
Token Type
Binance Smart Chain
Token Distribution
Treasury - 5%
Liquidity & Listings – 20%
Team & Advisors – 5,5%
ICO/IDO – 28,8%
Marketing – 4,4%
Foundation - 1,5%
Staking & Farming– 30%
Initial Token Price
$0.30
Participation Restrictions
-
Accepts
BNB, USDT, BUSD, USDC
Features
Integrated PAE Games
Artyfact puts gaming experience ahead of earnings and offers a wide variety of play-and-earn multiplayer game modes suitable for every kind of player. In each game players receive rating points, which open up new gaming opportunities. In Artyfact games, players can earn $ARTY by eliminating other players. To participate in game, the player needs to have SARTY on his balance. Every week, the top 100 players with the highest rating get the opportunity to withdraw the earned $ARTY.
$ARTY Token
$$ARTY is a native in-game and governance token of the Artyfact ecosystem. You can use it to buy Artyfact game items (NFTs), govern the ArtyfactDAO, receive rewards by staking SARTY, and get premium privileges. The integrated play-to-earn solutions maintain a constant demand for the $ARTY, which continuously stimulates the growth of its value.
NFT world
In Artyfact, each game item truly belong to a player as an MFT and can be traded on the NFT marketplace. NFTs are divided into different categories, such as avatars weapon skins, clothes or estate.
Events
Virtual events open up opportunities that are not available in the real world. Artyfact ecosystem will allow citizens to organize paid or free events such as NFT exhibitions, virtual concerts, runway shows and meetings.
Virtual billboards
There is a large number of billboards in the Artyfact metaverse. Owners of billboards will be able to earn money from advertising.
Features for influencers and brands
Artyfact ecosystem will give the opportunity for influencers and brands to interact with their audience in a brand new way. Artyfact opens up such possibilities as co-operative gaming, event sponsorship, virtual merch creation, and much more.