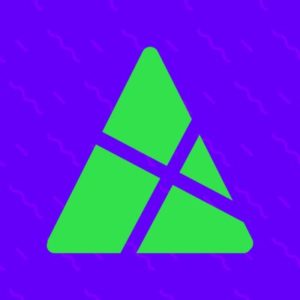 AXEL
Hot
AXEL has built a decentralized and distributed network that gives ultimate privacy and data custody to our millions of users. AXEL Network uses IPFS pinning, masternodes, AXEL Blockchain, and AXEL token to give Internet users complete control over their digital content.
ICO Details
Starting date
August 12th, 2019
Ending date
August 16th, 2019
Token Sale Hard Cap
$ 1,000,000
Token Sale Soft Cap
$ 100,000
Presale Start Date
July 1st, 2019
Presale End Date
July 12th, 2019
Token Type
AXEL/ Probit Exchange
Token Distribution
Name
AXEL.Network (AXEL)

Date
2019-08-11 20:00 (GMT-7)

Price
1 AXEL = 0.2 USD

Homepage
https://axel.network

Bonus
10% Bonus for USDT, BTC, ETH, XRP
15% Bonus for PROB

Bonus Lockup
1 month

Softcap
100,000 USD

Hardcap
1,000,000 USD
Usage
Global decentralized Content Distribution Network (CDN) secured by masternodes and powered by AXEL's propriety blockchain

Whitepaper
English
Korean
Chinese
Indonesian
Vietnamese
Tech
AXEL Blockchain
SNS
Telegram
Twitter
Discord
GitHub
YouTube
Reddit
Initial Token Price
1 token=0.20
Participation Restrictions
Excluded countries: United States Canada Mexico Belarus, Bosnia and Herzegovina, Burundi Central African Republic Cote d'Ivore Cuba Democratic Republic of Congo Iran Iraq Liberia Libya Mali Moldova Myanmar North Korea Serbia Somalia Sudan South Sudan Syria Venezuela Yemen Zimbabwe
Accepts
BTC, ETH, DASH, USD
Features
AXEL has announced an IEO with Probit Exchange, which will begin on August 12, 2019.
We are a technology company based in Las Vegas, and have been developing products that protect user privacy for over the last decade.
The AXEL app, available for iOS and Android, has millions of users, and allows for the daily management and control of digital files with enhanced privacy features.
In the Spring of 2019, AXEL launched AXEL Network, a decentralized and distributed network, powered by AXEL Blockchain, AXEL Wallet, AXEL Token, masternodes and the AXEL IPFS Pinning Facility. The network allows for what we call 'ultimate data custody'. Our users now have the ability to post digital material and share it on a totally decentralized Internet, with no use of central servers or third-party monitoring.
Using AXEL Token, our customers can pin their content for a fraction of an AXEL Token on the network, and immediately have it accessible anywhere in the world via our distributed web and global search engine.
The AXEL team consists of more than 100 employees based in Las Vegas, China, India, and Ukraine, with extensive experience in software development, blockchain, finance, accounting, marketing, app development, information technology, and communications.
AXEL mission statement video: https://youtu.be/tUmr50-xKq8
For more information about AXEL Network and our company, visit: www.axel.network
For more information about Probit Exchange, visit: www.probit.com
Core Team


Tony Tan
CEO & Chairman


Dr. Yoohwan Kim
Chief Information Officer



Jeremy Forsberg
Chief Marketing Officer



Jeff Maher
Vice President of Communications



Brian Williams
VP Business Development



Rick Stiles
VP, Product Development



Daniel Lindsay
VP, Corporate Development



Diane Zhang
VP, Finance


Dmytro Ashkinazi
Director European Operations