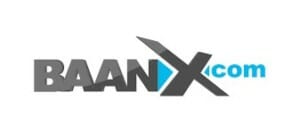 Baanx
Hot
Description
Baanx is a building a platform that offers mobile banking alongside unique features including Cryptocurrency. ** Baanx has raised $4,255,900 in presale**
Starting date
September 1st, 2018
Ending date
October 31st, 2018
Features
Baanx is a building a platform that offers mobile banking alongside unique features that include Cryptocurrency. Baanx is becoming the World's 1st Decentralised Cryptobank network, sharing financial licenses to create a platform where it is easy to start a new Cryptobank brand - servicing both retail and corporate markets. They already have an App, Custody, Lending and OTC Desk. Baanx is disrupting the Traditional Banking sector with a Decentralised Bank Ownership ethos designed to drive Blockchain and Cryptocurrency into everyday use across the world.
Baanx is the World's 1st Decentralised Cryptobank & Crypto-Financial Services Network in a potential market of over $10 trillion. Baanx has huge growth on the cards as 100 new Network Brands are planned to be released over the next 14 months, all powered by BAANX BXX and complete with automated back-office and innovative AI functionality.
Features -
- Mobile Cryptobank
- Insured Wallet
- Point-of-sale NFC Payment
- Services: Crypto Exchange, Crypto & Fiat Mobile Payment Services, Insured Fiat & Crypto Account Wallet, Loans, Savings, Credit Cards, Investments.
- Insured custody of crypto assets in your wallets
- Multi-exchange integration enabling purchasing of crypto at best
prices
- Cryptopay solution - so you can use crypto and fiat to pay
anywhere using virtual cards
- Growth of a network of decentralised crypto brands, enabling
users to become owners through a combination of white-
labeling, bank license sharing and regulatory smart
contracts/rule-based platform to keep the platform safe.
- Crypto secured lending activities and stable coin short term loans
Token Sale Hard Cap
$ 36,850,000
Token Sale Soft Cap
$ 1,000,000
Presale Start Date
June 13th, 2018
Presale End Date
August 31st, 2018
Token Distribution
44% ICO Crowdsales
24% Foundation Reserve (locked for 12 months)
6.4% Advisors (locked over 12 months with buyback)
16% Early Investors, Founders, Team & Developers (Locked up to 30 months)
9.6% Marketing (mainly post-ICO and with bounty buy back offer)
Initial Token Price
$0.08 per 1 Baanx
Participation Restrictions
Not eligible in China & US
Accepts
Converting Bitcoin, Litecoin, Ether and Ripple into USD, GBP and EUR at POS