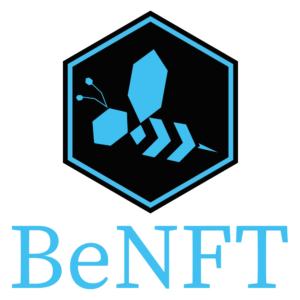 BeNFT
Hot
BeNFT brings an innovative way to use NFT's combining our $BeNFT coin and BeNFT Token to create a bridge between Web2.0 and Web3.0.
ICO Details
Starting date
November 17th, 2022
Token Sale Hard Cap
$ 10.5% of 7 million
Token Sale Soft Cap
$ 10.5% of 7 million
Token Type
Utility token Solana
Token Distribution
30% B2B Staking
29.5% Coin Sale (Round 2)
12.5% Team
10.5% Coin Sale (Round 1)
10% Capital Reserve
5% Marketing
2.5% Protect & Burn
Initial Token Price
1 Token = 0.30 USD
Participation Restrictions
Yes only coinstore.com
Accepts
Credit Card, Google Pay, Apple pay, USDT-ERC-20 erc2 on the site
Features
Our smart contract is built on the Solana platform making it cost-effective and time efficient. BeNFT brings to the table a fully-tested employee reward/gamification platform that generates Soulbound NFT's which can be gifted by an employer as a form of employee recognition/incentivization.
NFT owners can accrue the tokens linked to the NFT's then exchange them for physical products within our GMT Marketplace or convert them to Fiat. We have taken this concept to the next level by building an e-Learning platform where certificates of completion are actually Soulbound NFT's, revolutionizing the corporate e-Learning environment.
Our vision is to use NFT technology to de-centralize day-to-day activities so that both employers and employees have full control over their incentives, accomplishments and rewards at all times by using a fast, secure and inexpensive all-inclusive platform.
Core Team


Mitch Chester
Managing Director


Theo Ratcliffe
PR Director


Juan Pablo Granados
Ops Director


Jose Borbon
Marketing Director


Carlos Melendez
Legal and Compliance


Miranda Reinke
Design Director


Moises Espinoza
B2B Director


Guillermo Gharib
Financial Director