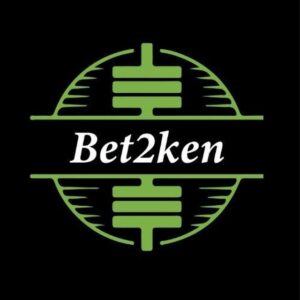 Bet2ken
2022 FIFA World Cup, this time in Qatar.
But this time, we are not just the watchers.
We enjoy watching football, and by supporting our favorite team, we can make money.
We're ready to host the biggest football event of the year.
The Bet2ken platform will go live at the same time as the first match of the World Cup.
We want to share our excitement for the World Cup with our users while also providing an update on the progress of our betting platform.
ICO Details
Token Sale Hard Cap
$ 3,900,000
Token Sale Soft Cap
$ 650,000
Presale Start Date
July 9th, 2022
Presale End Date
September 9th, 2022
Token Type
Binance Smart Chain (bep20)
Token Distribution
Pre-sale= 3%
public-sale=12%
MARKETING=10%
STRATEGIC PARTNER=5%
ADVISORY=5%
User Incentives / Rewards=15%
POOL & STACK=15%
Institutional Investors=10%
EXCHANGE LIQUDITY =15%
GENERAL RESERVED=10%
Initial Token Price
1 BTK = 0.1 USD
Accepts
ETH, BTC, BCH, TRX, BNB, USDC, SOL, USDT, DOGE, XRP, ADA, LTC, BUSD
Features
About Bet2ken
Bet2ken is the world's first online sportsbook that accepts deposits of multiple cryptocurrencies. A few clicks are all it takes for users to begin betting on their favorite games. By aggregating sports data from multiple sources, Bet2ken will be able to offer the greatest odds on the market. Additionally, token holders can vote for their favourite data providers using the integrated Bet2ken DAO.
Bet2ken's one-of-a-kind profit redistribution method will ensure that users and BTK holders gain the most from the betting platform's success. Bet2ken will be fully decentralized when all proceeds are shared back to the people.
The Bet2ken platform is extremely user-friendly; it provides users with all the essential information and the appropriate tools for placing bets on the go.
Features
Oracle Integration
Bet2ken will use ChainLink as its preferred oracle to transfer data from off-chain APIs to the BSC.
Live Betting
Customers of Bet2ken have access to a wide range of live betting options. They can gamble on the outcome of games that are currently taking place. Real-time updates and processing of betting odds are provided by Bet2ken's backend system.
Resolution of Bets
All bets placed by the public are settled at the end of each game. After the game has completed, those who have won a bet will have their earnings credited to their Bet2ken accounts in a matter of minutes.
Bet Bonus
When you sign up for an account with Bet2ken, you'll be eligible for a welcome bonus. This is a bonus of 100% up to $100 in the form of the cryptocurrency used to make the initial deposit of a new betting account, which is granted immediately.
The Bet2ken DAO
Token holders can make important decisions about the direction of an organization through the use of DAOs (Decentralized Autonomous Organizations). BTK holders will be able to participate in governance voting if they meet certain criteria as stated in the Bet2ken white paper.
Core Team Muhammad Aadam
Founder / CEO Andy Crunch
CIO Maryam
Finance Manager Nurul
Marketing Manager Waqas Khan
Head of Software team Tomas
Senior AR/VR Expert Wong Wei
Head of Game developing team Karen
Senior Graphic Designer Martin
Strategy Manager Amir
Blockchain App Developer
Advisory Team Dr. Behrang
Senior Advisor DR. Raphael
Senior Advisor