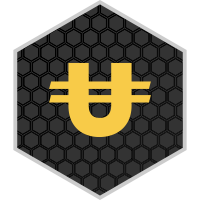 BetU
Hot
Sports, esports and crypto betting platform, secured by smart contracts and powered by the BETU token
ICO Details
Starting date
August 16th, 2021
Ending date
August 30th, 2021
Token Sale Hard Cap
$ 5,000,000
Token Sale Soft Cap
$ 1,000,000
Presale Start Date
August 6th, 2021
Presale End Date
August 9th, 2021
Token Type
Binance Smart Chain - BEP-20
Token Distribution
Public Sale: 25%
Team: 20%* 4 year vesting
Marketing / Partnerships: 10%* User Incentives / Bonuses: 10%*
Foundation: 10%*
Exchanges / Liquidity: 10%
First Year Staking Rewards: 7.5%
Advisors: 2.5%*
Institutional Investors: 2.5%
Pre Sale: 2.5%

4 Year Vesting Schedule
25% - 30 days, 25% - 6 months (conditional upon V1 platform release), 20% - 12 months, 10% - 24 months, 10% - 36 months, 10% - 48 months.

Initial Token Price
$0.02
Participation Restrictions
USA, Sanctioned countries
Accepts
BTC, ETH, USDT, BNB
Features
BetU will be a sports, esports & crypto betting platform. Secured by smart contracts and powered by the BETU Token.
BetU aims to become a leader in the global sports betting market worth $391 Billion USD. With the goal of taking significant market share from global bookmakers such as Bet365, William Hill, Ladbrokes, DraftKings and FanDuel.
BETTING PLATFORM:
The BetU Platform will enable people to become their own bookmaker and bet against their peers.
Bet Makers can list bets with odds of their choice and Bet Takers can accept the best bets available in the marketplace. Individual bet details will be uploaded to a blockchain and funds will be secured by smart contracts until a winner is determined.
To ensure liquidity in all betting markets, BetU will provide bookmaking services with competitive odds. A percentage of any profits being returned to token holders in the form of token burning.
The BetU platform will be available on web, tablet and mobile.
BETU TOKEN:
The BETU utility token will be the sole form of currency to be used within the platform. Like casino chips must be used to play the tables at a casino, fiat and other cryptocurrency will need to be converted to BETU tokens in order to place bets on the platform.
The token will be used for betting, winnings, betting rewards and incentives, honesty reserves, staking, burning, whale holder benefits and governance of the platform.
TEAM:
BetU has recruited an experienced team with a proven record of building successful businesses from the ground up. With complementary experience in leading betting companies, online marketplaces, finance, marketing, technology development and blockchain.
The team is well positioned to build a market leading product, fast. Initial gaming licenses and release of Version 1 of the BetU platform is planned by 23 October 2021. BetU will adhere to all required KYC, AML and gaming license requirements internationally.
INDUSTRY:
* $4,300,000,000 USD wagered on Super Bowl LV
* $23,500,000.000 USD wagered on esports in 2020
* $169,800,000,000 USD wagered on sports online in 2020
* $391,000,000,000 USD wagered on sports in 2020
* $711,400,000,000 USD global gambling market in 2020
* Europe accounts for 45.9% of the total online sports betting market, North America 25.5% and Asia 20.5%
* 26% of the planet's population (1.6 billion people) gamble each year
Core Team


Brent Booher
Social Media Manager



Jason Vu
Project Manager Michael Maciejewski
Web Developer



Leo Lassance
Front End Devleoper



Ba Nguyen
Front End Developer


Hoang Pham
Backend Developer


Son Ngo
Backend Developer


Truong Nguyen
Blockchain Engineer