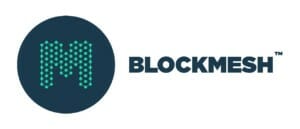 BlockMesh
UPDATE: BlockMesh reached their soft cap and now are listed on HitBTC.
ICO Details
Starting date
February 28th, 2018
Ending date
March 31st, 2018
Token Sale Hard Cap
$ 10 000 000
Token Sale Soft Cap
$ 1,000,000
Presale Start Date
October 2nd, 2023
Presale End Date
October 2nd, 2023
Initial Token Price
0.05 USD
Participation Restrictions
No
Features
BlockMesh's vision is to create the world's first decentralized, cost-free communications network.
All data sent through the network will be absolutely cost-free. The goal is to become the leaders in mesh technology by reinvesting in the technology and creating a platform where any developer can take advantage of their network with a simple open source API.
Mesh networking:
BlockMesh will enable cost-free communication by creating a global mesh network which allows users to skip typical cellular and ISP "toll roads". A mesh network is a group of devices passing information from one to another until the recipient is reached. By using this mesh network as a communications application, and as it can operate via Bluetooth and wifi instead of data, it is essentially cost-free once you're on the network.
All data sent through the network will be absolutely cost-free. In case the mesh connection isn't strong enough in a particular area, users may use ordinary cellular data.
Wallet:
That's where the Mesh Token comes in. Users will get Mesh Tokens (MESH) for every MB of data that passes through their mobile device. They are developing a wallet which will give greater freedom to the unbanked via the platform and to accomplish this by using blockchain technology which enables them to reward users for supporting the network and brings their end-goal closer. MESH can be used for peer-to-peer payments inside the network, but most importantly, users will be able to buy mobile data at any mesh hotspot for a fraction of the typical cellular data price.
Developing the Global Village:
In developing countries, while driving the data costs down, BlockMesh network will free up a huge part of users' income, unlocking the entrepreneurial potential and generating new pockets of growth for the world economy. In more developed parts of the world, BlockMesh will become a worthy competitor to established cellular data providers, which in turn will boost the overall quality of services and drive the data prices down.
Advisory Team Neil Malherbe Mike Weetman Jaap Griessel Jim Brinksma