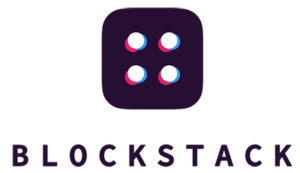 Blockstack
Decentralized computing network and app ecosystem.
Updates
05/09/2019
Blockstack PBC Raises $23M in Token Offerings
ICO Details
Starting date
July 11th, 2019
Ending date
September 9th, 2019
Token Sale Hard Cap
$ $25.2 million
Initial Token Price
1 STX= $0.12 to $0.3
Features
The Blockstack network encourages the creation and use of decentralized applications by taking a full-stack approach, in other words, making it easier for developers to create user-friendly applications that respect users' digital rights by providing a default set of tools for each layer of software required for the development of an app, from its user interface to its back end, all built on top of the network's own blockchain.
Blockstack has created its own Browser, which is similar to traditional internet browsers, and which makes it easy for users to sign up for and use the Blockstack network and access decentralized applications on the network. The network provides a universal security structure, Blockstack Auth, which allows users to have a universal user account, instead of a separate login for each app, and which both developers and users can rely on for secure transactions across the Blockstack network. The network allows users to link this username to one or more personal data lockers, each of which is a cloud storage account either provided for the user or which the user provides themselves. Data stored in these lockers is encrypted by default and can only be accessed by the user and any applications or other third parties to whom the user has explicitly granted permission. These data lockers also free developers from the burden of having to lease or maintain their own servers for data storage, and further incentivizes developers to join the Blockstack network by making it easy for them to publish their applications, and by giving them developer libraries and a robust development environment in which they can create new in-app economies based on the trade of digital assets that they create. Blockstack also allows developers to join the Blockstack network without paying fees or giving up to 30% of their revenues to us, as is the case with traditional app stores. On the Blockstack network, developers may even create their own app store.