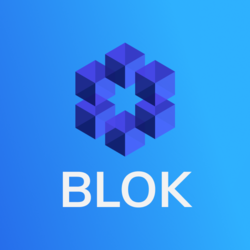 BLOK
Revolutionizing the global on-demand workforce through blockchain **UPDATE-BLOK reached their soft cap in their ICO. Blok has been listed on IDEX, Forkdelta, Tokenjar & ExToke.
ICO Details
Starting date
April 10th, 2018
Ending date
May 12th, 2018
Token Sale Hard Cap
ETH 41000
Token Distribution
40% Development
25% Marketing
20% Operational Expenses
15% Reserve
Initial Token Price
5700 BLO = 1 ETH
Participation Restrictions
China, USA
Features
When platforms monopolize power within the gig economy, workers are at risk for exploitation. Blok democratizes the gig economy by working with platforms rather than against them and by empowering workers.
Companies struggle providing quick payment to workers and sometimes take substantial fees as intermediaries. Blok allows workers to take home money and shrink payment cycles from biweekly to instantly.
Traditional corporate hierarchical is an outdated business model that concentrates power at the expense of workers. Decentralized and dynamic contracting will allow the market to remain competitive and lowers the risk of exploitation.
Companies will look to technology to transform their people and organizations into a highly adaptable enterprise. Blok platform makes it easy to connect with verified workers across the globe instantly, creating a liquid workforce.
Government and corporate bureaucracy hinder productivity.Decentralization is the only hedge against constraints on companies and workers. As the global economy continues to grow, bureaucracy is a threat to resilience, innovation, and initiative.
In the age of dynamic transformation, teams must transcend the organizational chart. Static teams produce static results and in the on-demand workplace, this can cause a company to fall behind.
Advisory Team Alex Artemyev Adnan Javed Ismail Malik Dean "Sakis" Karakitsos Wulf Kaal