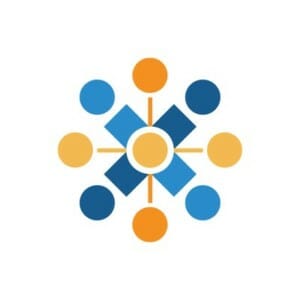 Bluzelle
Hot
UPDATE: Bluzelle successfully closed its crowdsale. Read more here: https://blog.bluzelle.com/a-big-thank-you-to-the-community-c9b9d353794e. Listed on Biance & Huobi
ICO Details
Starting date
January 18th, 2018
Ending date
February 18th, 2018
Token Distribution
33% (165M) sold to the public through a private and public sale, 22% (110M) retained by the Company for future use. The plan is for the funds raised in the current crowd sale to last four years. In case they need any further financing, they will have a pool available to use. 10% (50M) of the community and development pool. It is important for them to grow their community and increase participation in their network. These tokens will be used as incentives and prizes for hackathons and other special events. 15% (75M) for the founders. They are committed to long-term growth and will have the tokens vest monthly over four years with a 6-month cliff. 5% (25M) for company employees. They will also vest over four years with a 6-month cliff. 5% (25M) for the seed investor True Global Ventures. They provided the initial capital for Bluzelle in March of 2016. Their tokens are aligned with the founders and will also vest over four years with a 6-month cliff. 10% (50M) for advisors and bounties. They were able to put together a stellar advisory team so far, consisting of tech heavyweights like Brian Fox, Prashant Malik, and Gil Penchina (more coming soon). Advisor tokens are vest between 12–24 months.
Participation Restrictions
China
Features
Blockchain technologies are propelling the next genera_on of the Internet. Protocols like Ethereum are a platform for launching decentralized applica_ons (dApps) that will change the way products and services are consumed. These dApps will exchange massive amounts of data that need to be stored and managed. The problem is blockchains like Ethereum are not designed for data storage and management; doing so would take up too much space and take too much time.
Just like decentralized services like Filecoin and Storj are needed for file storage & management; there is a need for data storage & management. Bluzelle is a decentralized, on-demand, scalable database service for dApps. Bluzelle fills a need and is complementary to the other components to make the decentralized Internet complete. Without these decentralized components, the decentralized Internet would not be able to run efficiently and scale to massive use.
Core Team Pavel Bains
CEO Neeraj Murarka
CTO Nitin Cunha
Senior Developer
Advisory Team Prashant Malilk Brian Fox Gil Penchina