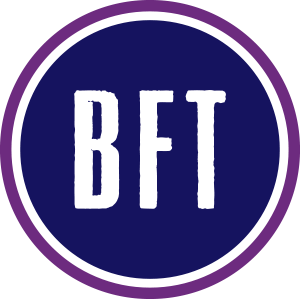 BnkToTheFuture
Hot
Whitelist
UPDATE: Reached HC of 33M USD. Currently listed on gate.io but for other listing info sign up for email notifications at https://bf-token.bnktothefuture.com/#!/
ICO Details
Starting date
February 6th, 2018
Ending date
February 16th, 2018
Token Sale Hard Cap
$ 33 000 000
Token Sale Soft Cap
$ 33 000 000
Initial Token Price
1 BFT = 0.1 USD
Participation Restrictions
US residents are not allowed to participate in the token sale
Features
What is BnkToTheFuture.com?
We started our mission in 2010 to build the largest and most reputable Online Investment Platform to allow our qualifying investors to co-invest in the future of finance and technology - globally.
We have built a strong portfolio and syndicated some of the most valuable companies in the Bitcoin, Blockchain & FinTech sector including: Bitstamp, Kraken, BitFinex, ShapeShift, bitpay, k!m and over 100 others..
We invested in many of the early token sales before the term ICO hit the headlines, including:
Ethereum, MaidSafe, civic, Blockchain Capital, storj.io, Zcash, ripio, tierion.
Our investors are demanding more. We have been working hard over the years to launch a compliance-driven, Blockchain-based and transparent liquid secondary market for equity-backed tokens with all the licenses and registrations needed to achieve our goals.
What is the BF Token (BFT)?
The BF Token (BFT) can be used by all as a reward and membership token to help us create
- A less centralised process for listing on BnkToTheFuture.com.
- A community enhanced due diligence process for deals we list.
- Incentivised, fast and real time Investor relations with more transparency of information.
As well as a token to be used by our investors on our existing online investment platform or our trading market the we plan to launch in 2018.
Advisory Team Vinny Lingham Bill Barhyd Diego Gutierrez Zaldivar Michael Terpin Sunny Ray David Johnston Li Huo Adam Vaziri Jonathan Smith Brian Lo Matt Chwierut Tony Simonovsky David Drake