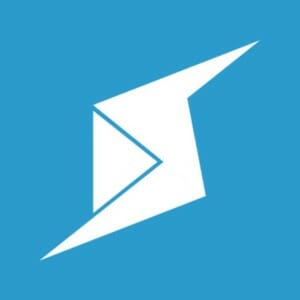 BOLT GLOBAL
Hot
*UPDATE* Bolt already raised 9M USD - Bolt Global, the world's first open entertainment economy.
Updates
06/09/2018
Updated the video
Updated the Crowdsale dates
02/10/2018
Updated the amount raised
03/10/2018
Dates of upcoming rounds "TBD"
ICO Details
Token Sale Hard Cap
$ 12,000,000
Presale Start Date
October 4th, 2023
Presale End Date
October 4th, 2023
Token Type
NEO (NEP-5), SWITCHEO
Token Distribution
40% (400,000,000 BOLT Tokens) will be allocated to the Token Generation Event.

15% (150,000,000 BOLT Tokens) will be distributed to BOLT Research. BOLT Research as a separate entity will lead future research and development of BOLT.

20% (200,000,000 BOLT Tokens) Strategic & Content Partners.

20% (200,000,000 BOLT Tokens) The BOLT team is responsible for the initial vision, design, implementation and rollout of BOLT. The vesting period is going to be 3 years with 33.33% vesting every year on a quarterly basis.

5% (50,000,000 BOLT Tokens) allocated as rewards for BOLT Community Contributors.

Initial Token Price
1 ETH = 24,000 BOLT (TBA)
Participation Restrictions
Afghanistan, Belarus, Burundi, Central African Republic, Democratic Republic of the Congo, Egypt, Eritrea, Iran, Iraq, Lebanon, Libya, Mali, North Korea, Republic of Guinea-Bissau, Somalia, South Sudan, Sudan, Syria, Tunisia, Ukraine, Venezuela, Yemen, Zimbabwe
Features
Bolt was founded in 2017 to give underbanked/unbanked users in emerging markets (the next 6 billion) access to truthful, curated and aggregated digital information and entertainment - mobile only, data bandwidth friendly.
Existing payment gateways for the underbanked/unbanked in emerging markets are not deployed for global scalability, or business-friendly for digital services which try to bill through them.
BOLT is an existing, mobile focused video content platform centred on delivering live (e.g. Live TV, Live Sports) and Trendy video highlights (5min in duration per clip) to emerging markets that are constrained by bandwidth. Today, we have users streaming our service on web and Android (iOS releasing soon). We are currently live in Malaysia, Indonesia, Bangladesh and Kenya via telcos and globally via Google Play and Fortumo.
The BOLT Team is motivated by a single mission - to move communities and build economies, aided by the power of an immutable, decentralised network for the emerging markets.