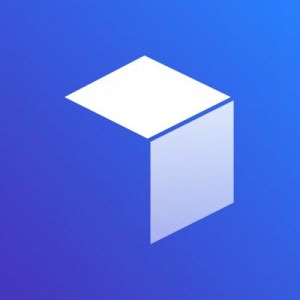 Brickblock
Hot
JOIN THE REVOLUTION OF ASSET TOKENIZATION **UPDATE - BrickBlock raised 12.7M USD in ICO sales. BBK were unlocked for trading. Now they are listed on IDEX, gate.io, and BitMart.
ICO Details
Starting date
May 9th, 2018
Ending date
May 15th, 2018
Token Distribution
Only 500 million BBK will be produced. 51% of these will be sold to the public; 35% are on company lockdown; 13% are committed to early backers, and 1% is distributed to bounty participants. All unsold public BBK will be burned at the conclusion of the final ICO period.
Initial Token Price
1 BBK = 0.6 USD
Participation Restrictions
USA, China
Accepts
ETH, BTC, LTC, USD
Features
Brickblock is not just an idea or a whitepaper. It is one of the only blockchain projects with a working product backed by technical and legal proofs of concept. In the coming weeks, Brickblock will offer the world's first tokenized real estate asset on the blockchain. Brickblock's final ICO period will be the last public sale of Brickblock tokens (BBK). BBK can be traded on exchanges or activated. BBK holders who have activated their tokens profit from every transaction on Brickblock.
Brickblock has filed a prospectus for this sale to be regulatory compliant in the European Union, and the company's smart contracts have been approved by ConsenSys Diligence, a leader in the industry. Furthermore, Brickblock has signed letters of intent with companies around the world to list another $1 billion+ USD worth of tokenized assets in the near future.
Brickblock's ecosystem contains three tokens: Brickblock tokens (BBK), Access tokens (ACT), and Proof-of-Asset tokens (PoA).
BBK is only be sold three times: during our token pre-sale, first ICO period, and final ICO period from May 9th to May 15th, 2018.
BBK can be activated to generate Access tokens (ACT) or deactivated and traded on exchanges.
Access tokens (ACT) - Brickblock charges a 0.5% fee for every transaction. This fee is paid in Access Tokens (ACT). One ACT will be equal to the value of 1 ETH.
Proof-of-Asset tokens (PoA)- Every asset sold through Brickblock's smart contract platform issues its own unique Proof-of-Asset. PoA tokens can be bought/sold/traded on the Brickblock exchange (in development).
Core Team Colin Nimsz
Head of Organization and Finance Gonzalo Sanchez
Head of Investor Relations Denis E. Timofeev
Product Manager Christian Nathler
Head of Communication

Advisory Team Dr. Wolfgang Richter - Legal Adviser Axel von Goldbeck - Lawyer (Partner) / German Regulation