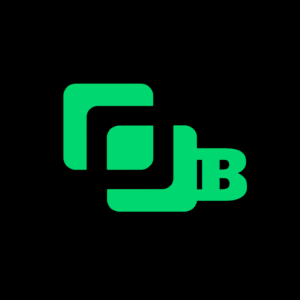 Bridge Finance
Hot
Bridge finance brings Equity Swaps to the world of retail crypto investing for the first time! Allowing you to not only bridge from crypto into buying stocks, but also to allow stock owners to Hedge their stocks with crypto. This is a result of the equity swap contracts requiring a maker (stock owner) and a Taker (crypto trader looking for stock rights).
Updates
07/12/2020
Public sale ended 5 Dec 7pm (GMT +8) after 19 hours.
They concluded their private sale after it failed to raise the 100,000 USDT target, but raised $94,565.73 USDT from over 200 transactions.
ICO Details
Starting date
November 5th, 2020
Ending date
December 5th, 2020
Token Sale Hard Cap
$ 240000
Token Sale Soft Cap
$ 140000
Presale Start Date
November 27th, 2020
Presale End Date
November 27th, 2020
Token Type
ERC20 Token on Ethereum
Token Distribution
Distribution and TGE is on 7 December soon after the public sale.
Participation Restrictions
UN Sanctioned countries
Features
Bridge Finance was conceived in 2019 after having faced a common problem that is the problem of moving money between the stock and crypto markets, or trying to switch from investments in one market to the other. Its a pain staking process. Our platform through a simple implementation of Equity Swap Contracts (a financial derivative that exists in traditional finance) allows you to buy-rights/rent-rights to a stock and benefit in the same way as if you actually owned it. There are two parties involved to achieve this the stock owner who creates the contract as the Maker. Then the crypto trader, who takes up the contract as Taker. The goal is simple: the Maker is scared to keep holding the stock and wants to hedge it at a fixed price at the day of contract creation. Whilst the Taker is looking to get exposure in the stock market at a time when the crypto market is slow but the stock market is bullish.
To guarantee payment both parties have to stake tokens equal to the value of the contract (which is called the notional) in our smart contract. We are simply acting as the clearing house for settlement on contract maturity. If you haven't staked enough tokens you cant take up the swap contract. Once staked a taker can then go take up the deal he/she wants with a simple click of a button. The contract can then be tracked on the tracking page to see how well its performing based on the stock's price movement in real time showing how much is due to the maker and due to the taker. You can also view all information about that company which stock you bought rights to, from earning s reports to the latest news. On contract maturity (after its duration expires) either party can then trigger a settlement but making a simple call to the smart contract. And based on how the stock performed the smart contract sends an appropriate settlement to each party.
As simple as that. We have a working alpha version https://alpha-bridgefinance.net where you can stake and create contracts and enter them, track them and trigger settlement on maturity. Please, try it out.