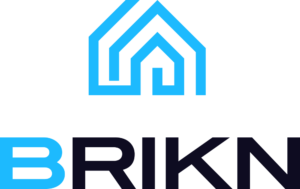 BRIKN
Hot
The Worlds First DAO Property Ecosystem Helping to Build You a Digital Property Portfolio Brik by Brik
ICO Details
Starting date
October 1st, 2022
Ending date
March 15th, 2023
Token Sale Hard Cap
$ 7,950,000
Token Sale Soft Cap
$ 3,000,000
Token Distribution
Seed: 6%
Private: 10%
Pre-public: 22%
Public: 2%
Team: 15%
Ecosystem: 25%
Marketing: 4%
Advisory: 3%
Liquidity: 8%
Reserve: 5%

Initial Token Price
$0.030
Accepts
BTC | ETH | ERC USDT | TRC USDT | BEP USDT
Features
Welcome to Brikn the DAO property ecosystem brought to you by Brik by brik For many years smart investors have used real estate to build wealth unfortunately owning a property requires large amounts of capital and comes with a long list of hassles included property taxes, insurance, tenant management and maintenance. The typical real estate investment is just not suitable for the most investors but the BRIKN ecosystem makes it possible for anyone to become a Landlord and receive monthly USDT. Our mission is to deliver a portfolio of £50m in the next 5 years with a minimum yield of 10%
Brik by Brik was established to take advantage of the ever-growing property sector and become a top national multi-sector property developer, with its main focus on below market value (BMV) property package deals that deliver high income-driven rental yields. Headquartered in London, we work with multiple property sourcers in the United Kingdom who regularly update us and offer above average yielding property investments that are packaged and ready to be purchased.
BRIKN is the distribution token of Brik by Brik that allows owners who stake their tokens to receive rewards from the entire property ecosystem. With many years in the property sector, we aim to deliver properties of exceptional quality to a high- value property portfolio. At Brik by Brik and BRIKN, we forge strong and long-lasting relationships with our partners, from property sourcers, retailers and investment houses to agents and planners, architects, solicitors and financial advisors.
Working closely with our valued partners, BRIKN aims to deliver high-quality development and investment projects in the residential and commercial property sectors across various regions in the UK and, eventually, around the world. This includes both private and public sector customers, which diversifies risk for our investors and token holders.
Our Sectors
• Residential Mixed use
• Buy to let (BTL)
• Land (obtain planning permission build or sell)
• Buy, refurbish, re-mortgage (BRR)
• Commercial to residential
• Buy to sell
• New builds
• Student lets
• Houses in multiple occupation (HMO)
• Housing associations and registered providers
• Airbnb
• Rent to rent (R2R)
• Lease options (LO)
Welcome to the next generation of property investment powered through the blockchain. Many investors out there want to have a flourishing property portfolio, but don't know the best way to build one. We now give people the chance to own fractional amounts on our whole property portfolios income as well as contribute to our property ecosystem. With our buy, renovate and re-mortgage strategy, we can leverage our property positions to deliver higher profits in monthly returns every single year." Mark Goodman, Director