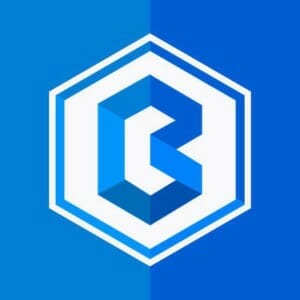 Bugis
GLOBAL PAYMENT SOLUTION FOR ECOMMERCE **UPDATE - Bugis crowdsale has ended and tokens have been released. No announced on exchange info.
ICO Details
Starting date
May 7th, 2018
Ending date
May 20th, 2018
Token Sale Hard Cap
ETH 300
Token Distribution
5% Team and Development. - Token 30000 BGS
30% AirDrop - Token 180000 BGS
5% Partnership - Token 30000 BGS
45% Token Sale - Token 270000 BGS
5% Contributors and Advisors - Token 30000 BGS
10% Bounty and Marketing - Token 60000 BGS

Initial Token Price
1 BGS = 0.5$
Participation Restrictions
China, Hong Kong, USA, Ethiopia, Iran, Iraq, Cuba
Features
Bugis is a payment solution developed to be used by both businesses and individuals. It provides secure escrow payments using smart contracts, without relying on a third party to control the money. The unique thing about Bugis is its shipment tracking feature. Bugis will track a package up to the point that it gets delivered, and will only then release the funds. This is all done in a trustless and decentralised fashion using smart contracts on the Ethereum. In case of a faulty or wrong product the buyer can put the transaction on hold and resolve the issue with the seller through our messaging system.
Bugis takes away the trust barrier in exchanges involving cryptocurrencies, while also staying decentralised and trustless. For example, when a person (the buyer) wants to buy a keyboard from someone (the seller) with cryptocurrency, he'll have to trust the seller. The seller can run away with the funds and never send anything, there are no identities attached to a Bitcoin or Ethereum address. Bugis takes away this trust barrier by providing a secure escrow payment solution which is trustless, decentralised and open-source.
There is a 0.5% transaction fee when using Bugis. This is very low in comparison to other payment services.As of now Bugis and Ethereum are accepted forms of payment. In the future we will add more cryptocurrencies.
The token that will be sold in the ICO is called the Bugis token. The Bugis token is a basic ERC20 token that has the same capabilities as most other ERC20 coins. The thing that makes Bugis tokens valuable is the ability to earn Ether passively by holding tokens. Users that have invested in Bugis tokens will receive 0.5% in ETH of the payments made through Bugis (they will receive 100% of the transaction fees paid by the users). That means that investors will earn money simply by holding the token. Pay-outs are bimonthly and will start in Q2 2018. The Bugis token can also be used as a form of payment on the Bugis platform. It will be the only fee-less currency on our platform.
Advisory Team