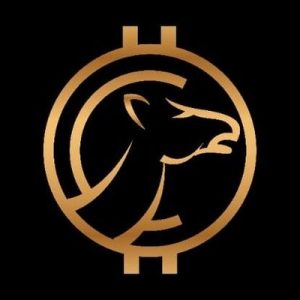 Camelcoin
Welcome to agriculture 4.0
ICO Details
Starting date
May 15th, 2021
Ending date
February 1st, 2022
Token Sale Hard Cap
$ 75000000
Token Sale Soft Cap
$ 5000000
Presale Start Date
February 15th, 2021
Presale End Date
May 15th, 2021
Initial Token Price
1 CML= 0,35$
Participation Restrictions
125$ minimum
Accepts
BTC ETH BNB USDT BUSD VET LTC
Features
CamelCoin's ICO (CML) ; the beginnings of agiculture 4.0
The camelcoin's team, mainly based in Sahara for the field crew and in France for the technical and development team but also counting members worldwide, is developping a revolutionary blockchain, CameLink, wich will allows alls actors of camel's products to grow up and be democratized on all five continents.
The benefit of camelcoin is that it already have partnership with most of the main actors in the sector, from the farmers to the dealers and marketers, and the list is growing (Carajmel in Sahara, Cam'ELLES in Sahara, Camelicious in EAU, Camelfarm in USA, Qcamel in Australia ? Camel'idée in France, Chamelait in Europe, Kamelito in Europe and also Kazakhstan, Brasil, Ethiopia, Somalia, Kuwait…)
Camelcoin is today an ERC20 Token on the Ethereum blockchain and will switch to it's own bloackchain, CameLink, during the ICO.
Camelcoin will be used to promote and expand already existing projects and bring them to international standards when CameLink will permit the traceability, the tracking of transformation steps, to watch the quality, the animal well-being, added products, to control prices and secure the whole chain of work. It will be also possible to entrench in the blockchain new scientifics proofs and researchs about vertues of camel's products and so making considerable strides in research and development in sought-after health products in wellness, cosmetics or even medical and therapeutic sector.
The camel's products market today is over hundreds millions dollars, knowing that most of athe actors are just satisfying with a local areas customers and some advised people, wich limits the profits.
The potential of the market is over ten billions dollars once all actors, activity and sectors will be synchronized, secured and when the loss of raw material will be avoided.
The vertues of those products are already recognized but still not enough knowed because of a lack of coordination and marketing. And it's exactly where are camelcoin and camelink operate and take action.
Camel's products can be integrate in all sectors of daily life within differents forms.
Milk for a better health, for lactose-intolerants, for diabetics people, against anemia or even in cosmetics for skin, hair and even nails.
Camel's hump fat, against choloesterol, diabete, gastrointestinal illness, burns, skin dryness or cracking, stretch marks, dandruffs, eczema, psoriasis etc.
Urine, efficient against some cancers, for hair growing, skin diseases…
Hair for spectacular heat insulation clothes confection or insulation in buildings.
Even excrement can be used for extra high quality paper fabrics !
By traceability, tracking, quality control and integration of scientifics proofs, the CameLink blockchain and the camelcoin relied to it will be quickly references in the sector and will be considered as a label of trust and reliability in this new agriculture 4.0
All the partner, actors and members of The Camecoin Project will be required to accept and use cameloins CML as a way of paiement intra sector and also with customers. This will lead to directly to a informal economy and will create the scarcity of the coin and so the augmentation of it's value and the project's market cap.
Besides, Camelink could be used for other sectors of activity also not yet known or largely misunderstood who will wish to grow up with the same system and benefit of our experience and guidance. They will be able to create their own token on the Camelink blockchain. For exemple seeweeds, austrichs, plants and flower etc. Take a look at aloe vera wich 20 years ago was a perfect unknown elements and wich is today a billion dollars market ! It could have grow up and be secured on the camelink blockchain and the aloecoin created… actually it's still possible !
All what's nature and agriculture has to offer, CameLink is in charge to develop, check, securise and transcendance it.
Nature and Agriculture, the two Humps of the future. CamelCoin.
Token symbol : CML
Blockchain : Ethereum then Camelink
Max supply : 170 000 000
Type : ERC20 then Coin after switch to camelink
Basic price : 0,25$
Buying method : ETH, BCT, USD, Paypal and others in specific situations
Smartcontract adress : 0x2D38fA5d3125aCd7D7de0d200DF4f2051361861E
To received your tokens you should have a compatible Ethereum's ERC20 wallet, metamask strongly recommended.
End of private sale on 31/03/2021
Begining of ICO 01/04/2021
4 rounds to go
End of ICO 01/02/2022 or when hardcap is attempted
website www.camelcoin.io , will be open at the begining of the ICO
White paper link
https://documentcloud.adobe.com/link/track?uri=urn:aaid:scds:US:92bcd7a2-0761-403b-8cbe-9d2550d7e9f2
minimum of buying 125$
Private sale buyers will get numbers of benefits and advantages uring the ICO (sales, bounties...) And price reduction on camel's products from the partners.
For all inquiries Camel Coin