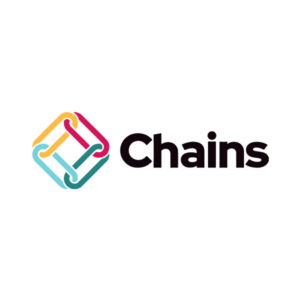 Chains – CHA
Hot
Chains.com is developing platform that allows users to interact with cryptocurrency and NFT products over multiple blockchains via a single Web3-enabled account.
ICO Details
Starting date
July 27th, 2022
Ending date
September 30th, 2022
Token Sale Hard Cap
$ 120,000,000
Token Sale Soft Cap
$ 6,000,000
Presale Start Date
June 29th, 2022
Presale End Date
July 26th, 2022
Token Type
Utility Token; Ethereum, Binance Smart Chain, Polygon
Token Distribution
Private sale - 7,5%
Team - 10%
Public sale - 30%
Treasury - 52,5%
Initial Token Price
0.0104-0.0993 USD
Participation Restrictions
Restricted jurisdictions: Afghanistan, Botswana, Cambodia, Central African Republic, Democratic People's Republic of Korea, Republic of Seychelles, Ethiopia, Ghana, Iran, Iraq, Israel, Libya, Panama, Somalia, South Sudan, Sri Lanka, Syria, Sudan, Trinidad and Tobago, Tunisia, Venezuela, Yemen
Accepts
BTC, ETH, BNB, TRX, MATIC, USDT, USDC, DAI, Coinbase
Features
What Is Chains (CHA)?
Chains is building a stack of interconnected cryptocurrency-enabled solutions, designed to make cryptocurrency more accessible to users who are neither investors nor technologists. Chains' long-term goal is to provide businesses and individuals with a single-account experience that spans the full spectrum of cryptocurrency and NFT-enabled products.
Chains strives to eliminate barriers and allow customers to experience user friendly cryptocurrency and NFT-enabled products, focusing on security, transparency, and scalability. Chains offers easy access to a stack of financial tools meant for a new generation of users by harnessing the power of new technology rather than requiring users to learn it.
You can find additional information about our services, partners, products roadmap, advisory board, and more on www.chains.com.
What Is CHA?
CHA is the native cryptocurrency token issued by Chains.com and is at the core of many Chains services; it provides users with:
● Stake-based Launchpad participation
● Stake-based trading fee discount
● Fee discounts when used as a method of payment
● Stake-based Airdrop participation
● Tiered staking-based referral bonuses
● Payment subsidies, when utilized as a medium of exchange
● CHA will allow users to buy tokens at discounted prices via the Launchpad
CHA Token Economics: there is a maximum supply of 6 billion CHA tokens. 52.5% are reserved for treasury, 30% for public sale, 10% for the team, and 7.5% for private sale. The presale and public sale will take place exclusively on Chains.com. During both sales, we will offer 1.8 B tokens in the lowest price range of $0.0104 - $0.0993.