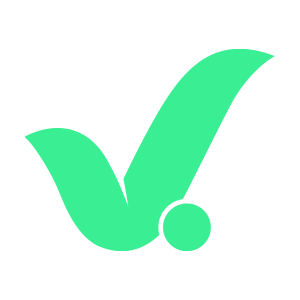 CheckDot
Hot
First Anonymous Validations through Decentralized Forms Using Blockchain
Updates
18/11/2021
CHECKDOT ILO SOLD OUT IN FEW SECONDS
ICO Details
Starting date
November 13th, 2021
Ending date
November 20th, 2021
Token Sale Hard Cap
$ 300000
Token Sale Soft Cap
$ 112000
Presale Start Date
November 13th, 2021
Presale End Date
November 20th, 2021
Token Distribution
Private Sale 1,000,000 10% 1 week lockup before pancakeswap listing
Public Sale 4,000,000 40%
Bounty Rewards 500,000 5% 1 month lockup
Staking Rewards 500,000 5% 1 month lockup
Marketing 200,000 2% 6 months lockup
Team 1,000,000 10% 24 months lockup
Network Fees 200,000 2% 6 months lockup
Treasury 836,000 8.36% 48 months lockup
Liquidity Pool 1,764,000 17.64% 6 months lockup
Features
CheckDot is the first-ever decentralized trust protocol – that allows crypto enthusiasts and firms to ascertain the legitimacy, transparency, and trustworthiness of any crypto project or company on the blockchain, anonymously. The projects include smart contracts, NFTs, codes, and others on the blockchain.
With this innovation, CheckDot becomes the first company on the Binance Smart Chain to create an "opinions platform" that helps to unearth hidden information about companies and different digital projects through the collection of information from different people on the blockchain. Hence, the new technology will help increase the trusts their users/clients have in them.
The objective of the company is to address the growing trust deficit that presently exists in the blockchain world by helping companies and project owners maintain or regain the trust of their users through an anonymous validation system.
As the global demand for digital assets keeps rising each day, the digital asset space has continued to be filled with various forms of projects and firms springing up with unverifiable claims. Determining those that are genuine about their provisions of trusted, tech-based solutions to users on the blockchain, has increasingly become a herculean task given the manner in which they present their operations. Some of these so-called brands have operated fraudulently with misleading information and data. It has led to a reduction in the level of trust and confidence for blockchain activities, among digital asset users, across the board.
CheckDot has taken it upon itself to design the new protocol that eradicates the trust deficit on the blockchain by providing digital asset enthusiasts with technology to help 'sanitize' the value chain via anonymous verifications of various projects and brands, including smart contracts, codes, forms, firms, special blockchain services, Non-Fungible Tokens (NFTs), and others. It has lined up ten special services for the project and the first of them all – the Code Audit – will be accessible by users by the end of 2021. CheckDot users will be able to request for advice or carry out audits through the assistance of one or two layers of advisors in the community.
An interesting side of the project for every user is that they can earn CDT tokens simply by performing or engaging in any of these, on the platform: Smart Contract Audits, KYC Audits, NFT Trust Indexes, Rare Objects, Anonymous Forms, E-Commerce Pre-Verification Opinions, Businesses Verification, E-Document Verification, and Services Trust Analysis. To participate, a user is expected to have some specified amount of the platform's unique digital coin – Check Dot Token. This token is used to gain access to and initiate the validation process, after which a user is rewarded with more CDTs.