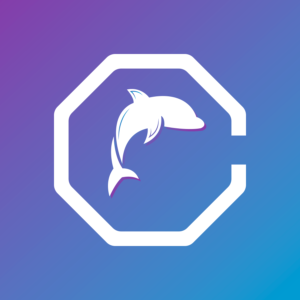 CleanDefi
CleanDefi is an innovative dесеntrаlizеd AMM, Yiеld Farming & NFT Launch ѕоlutiоn gоvеrnеd bу thе соmmunitу and powered bу Sоlаnа.
ICO Details
Starting date
May 1st, 2022
Ending date
May 31st, 2022
Token Sale Hard Cap
$ 5100000
Token Sale Soft Cap
$ 500000
Token Distribution
CDFI Tokenomics

- Tоkеn name: CleanDefi Tоkеn

- Tоkеn symbol: CDFI

- Total supply: 2,000,000,000 CFDI
- Initiаl сirсulаting ѕuррlу: 189,000,000 CDFI

The suggested model of tokenomics is for 4 years for 2 billion CDFI tokens in total, including more rounds of private and public sales.

Proposed token distribution:
50% - Liquidity Mining.
7% - Team and Advisors (24 month lock-up).
20% - Private Sale
10% - Public Sale
8% - Protocol Incentives & Ecosystem
5% - CDFI Reserve

IDO proceeds and protocol income will contribute to CDFI reserve, which will be used to grow insurance fund, buy back CDFI tokens

Liquidity provider fee: During exchange 0.3% of the trade value is paid to each liquidity pool involved in the trade. Later, 0.25% of this translates into earnings for liquidity providers. The remaining 0.05% goes into CDFI Reserve (80/20).

Liquidity Providers are stimulated for contributing to liquidity pools through:
Swap-fees sharing for LPs (0,3%)
CDFI Yield options for LPs
Shortly after IDO, we will make reserved tokens available to stake for CDFI Yield.
IDO participants automatically become Liquidity Providers as they can stake tokens for period from 6 to 12 months. The cliff period is 3 months.





Initial Token Price
0.3 USDC
Participation Restrictions
The IDO is not available to users in the following regions: Afghanistan, Ivory Coast, Cuba, Iraq, Iran, Liberia, North Korea, Syria, Sudan, South Sudan, Zimbabwe, Antigua, United States of America, American Samoa, Guam, Northern Mariana Islands, Puerto Rico, United States Minor Outlying Islands, US Virgin Islands, Belarus, Albania, Burma, Central African Republic, Democratic Republic of Congo, Lybia, Somalia, Yemen, Mainland China and Crimea & Sevostopol
Features
CleanDefi is a DEX aggregator and DEFI platform with own scanning module, which retrieves the exchange rates among all Solana liquidity pools to provide optimal exchange rates to users.
CleanDefi is an automated liquidity protocol powered by a constant product formula and implemented in a system of smart contracts on Solana blockchain. To mitigate impermanent loss and incentivize liquidity providers, CleanDefi uses a stakeholder model that pays liquidity providers a percentage of all trading fees and rewards users with platform-specific tokens that can become highly valuable assets in their own right. In liquidity pools token pairs must maintain equal total values. This balance of equal values is managed by the formula: x*y = k.
CDFI is the native utility token that is used for:
Fees for processing transactions and storing data.
Users who wish to receive full liquidity mining rewards are required to hold 10% of their net deposit as CDFI in order to earn 100% reward emissions, otherwise rewarded emissions are halved by 50%.
* Used for governance votes to determine how network resources are allocated.
CleanDefi platform advantages and features:
Universal scanning module based on Solana
Low costs and optimal rates
User Friendly UI/UX design
Optimized pricing formula for better capital efficiency
Ultra-fast transactions due to Solana network
NFT marketplace limit orders
Bridges between blockchains (using third-party services and own bridges)
Advisory Team


Jonathan Barusta
Blockchain Advisor