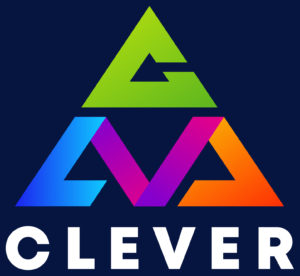 CLEVER DEFI
Hot
CLEVER is a DEFI (Decentralized Finance) Protocol which automatically distributes interest payments to ALL TOKEN HOLDERS of CLVA on a pre-programmed routine cycle schedule over 888 fortnightly cycles taking exactly 34.15 years to complete.
The CLEVER Token (CLVA) is deployed with verifiable fundamentals to outpace Bitcoin within a validated preset structure reaching a Maximum Supply of One Trillion CLVA over the full 34.15 year period.
Updates
03/03/2021
The first day of public trading on UniSwap begins March 17th. In order to protect interests of users the initial listing price is set by using a median average calculated from the sum of all transactions throughout the minting phase.
Day 1 listing price will be pegged to 0.0025eth : 1 CLVA and will start active trading via UniSwap on March 17th through the CLVA/ETH pair.
ICO Details
Starting date
February 1st, 2021
Ending date
March 2nd, 2021
Features
No Contract, Terms or Staking Needed
Your CLVA will NEVER be entered into any term contract or staking period whatsoever.
No Lock-In's or Restrictions
You always have the FREEDOM to move or send your CLVA anywhere within cycles! Your Crypto is your Crypto always.
No Penalties Forever
Buy or sell CLVA at any time with NO PENALTIES ever! The more you own, the more interest you earn!
How it Works
GUARANTEED Fortnightly interest payments to EVERY CLVA Token Holder each and every cycle!
Automatic Payments
Everything Happens On-Chain with No Requirement for User Intervention
Every Wallet Earns
Up to 11% Paid Fortnightly Guaranteed with Compound Interest to CLVA Token Holders
888 Fortnightly Cycles
Every 14 Days Like Regular Clockwork Distribution of Newly Minted CLVA is Awarded
Safe & Secure
CLEVER is a DEFI protocol with an Automatic Cycle Schedule hard coded into the Smart Contract itself
Verified & Audited
Smart Contract fully verified and CLEVER Protocol audited by BlockHunters
ZERO Initial Supply
Every CLVA requires minting by a user and as such the CLEVER DEFI Team owns no supply