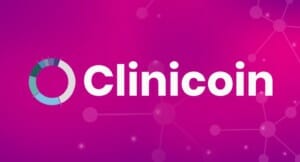 Clinicoin
Clinicoin is an open source wellness platform that rewards users with cryptocurrency for engaging in healthy activities. **UPDATE - Clinicoin raised 13.6M USD in ICO! No announcement on listing info.
ICO Details
Starting date
February 21st, 2018
Ending date
June 1st, 2018
Token Sale Hard Cap
$ 26,000,000
Token Sale Soft Cap
$ 2,000,000
Token Type
Programmed as a transferable ERC20 token on the Ethereum blockchain
Token Distribution
Discount Token Sale: 52.4%
Community Rewards Pool: 20%
Partners/Developers/Growth: 17.6%
Company/Team: 8%
Advisors/Consultants: 2%
Initial Token Price
1 CLIN = 0.03 USD
Features
Clinicoin's mission is to connect people, providers, researchers, and developers in delivering on the true potential of health technologies, worldwide. We believe collaboration, not competition, will be the driving force behind the success of global health and wellness.
Utilizing mobile technologies, human social interactions, and the blockchain, Clinicoin seeks to empower people in their health and wellness, while providing organizations with simple, affordable, and innovative tools to achieve desired health outcomes in the digital age.
The healthcare industry is in a communications paradigm shift. People have more access to information than ever before. They're mobile-ready and using technology to track and manage their health. Even so, they make poor or uninformed choices regarding their health and wellness. Up to half of all premature deaths (before age 80) in the U.S. are due to behavioral and other preventable factors.
Combining wellness, healthcare, research, mobile software, and the blockchain, powerful, yet simple programs can be designed to improve and extend the lives of millions of people.
Advisory Team Nate D'Amico Eric Stromberg Kai Gradert Anne Zielinkski