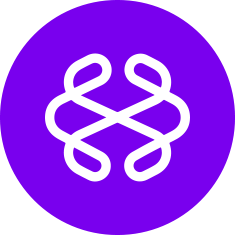 Cogwise
Presale
Cogwise⚡️Unlock intelligent insights and tools empowered by our trained AI model.
Updates
13/11/2023
Presale Start date: September 28, 2023
Presale End date: February 22, 2024
—————————————
ICO Details
Starting date
September 28th, 2023
Ending date
February 22nd, 2024
Token Sale Hard Cap
$ 15,350,000
Presale Start Date
September 28th, 2023
Presale End Date
February 22nd, 2024
Token Type
ERC-20 Ethereum Chain
Token Distribution
Presale- 40%
Team-10%
Dex/Cex Listings-12%
Development-15%
Company Reserves-3%
Marketing-7%
Staking-9%
Rewards/Airdrops-4%
Initial Token Price
Stage 1 price: 0.0200$, Stage 2 price: 0.0300$, Stage 3 price: 0.0350$, Stage 4 price: 0.0400$, Stage 5 price: 0.0425$, Stage 6 price: 0.0450$, Stage 7 price: 0.0500$, Listing price: 0.0650$
Features
Cogwise is a state-of-the-art AI model that leverages the power of blockchain technology, crypto-related topics and global finances to provide users with fast and accurate information. It uses the latest algorithms and high-speed computing capabilities to address complex issues in the industry.
Cogwise provides a wide range of tools and features, including a no-code smart contract generator, smart-contract auditor, real-time technical analysis with integrated smart alerts, wallet tracking and many more. By creating the most advanced AI model, Cogwise offers users unlimited use cases that can be applied in various ways. Additionally, the SDK & API service allows developers to create new applications powered by Cogwise or integrate them into existing ones.
The $COGW utility token backs Cogwise , which is required to access various AI tools and products powered by Cogwise. As such, the token plays a crucial role in the Cogwise ecosystem.