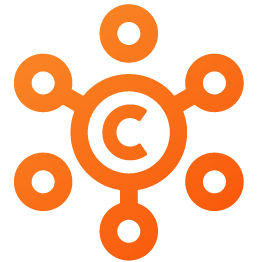 Coinlancer
UPDATE: Listed on: HitBTC, Cryptopia, YoBit, Coinexchange, EtherDelta, Right BTC & Mercatiox
ICO Details
Starting date
October 14th, 2017
Ending date
December 15th, 2017
Token Type
ERC20- Ethereum
Token Distribution
Total token supply - 300 million
Tokens available for purchase on HitBTC, accepted through coinpayments & stripe
Crowd fund is accepted in both fiat and Crypto currency

Initial Token Price
USD 0.25
Features
Coinlancer is an Ethereum based freelancing platform which uses blockchain technology to create a more meritocratic freelancing ecosystem. The protocol design uses smart contract based escrow mechanism, creating a platform fair to both clients and freelancers. Coinlancer aims to reinvent the freelancing community, using latest blockchain technology and virtual currencies.
The platform has a friendly and easy-to-use interface for clients and freelancers to help post their requirements with ease. Clients can list their jobs and freelancers can bid for them to get the desired jobs.To ensure the authenticity of the users, the platform will be performing identity verifications whenever necessary. The unique identities of clients and freelancers will be based on their addresses in the
blockchain, making it difficult to forge. When a contract is awarded by the client, he needs to deposit platform fee which is paid in the Coinlancer token.The platform will utilize smart contracts and Escrow mechanism to hold the fee and perform disbursement of the collected funds on obligations met. Freelancers Tribunal is created which decides on the disputes between clients and freelancers.
Coinlancer offers a secure form of payment which protects interests of all the parties involved. Once a fee is agreed upon by a client and a freelancer, additional 3% platform fee is deposited by the client in our escrow system. The fee is released on successful completion of the project and 3% is held by the platform.In case of a dispute, the dispute is referred to the Freelancers Tribunal. The 3% platform fees will be paid in Coinlancer tokens.
Advisory Team George Kimionis Katrina Arden Sergei Vasylchuk Amarjit Singh Steve Good Sean Weisbrot