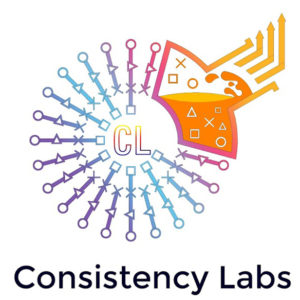 Consistency Labs
Consistency Labs is a decentralized crypto market investment platform to make blockchain nft gaming investment affordable, easy, risk free and profitable.
ICO Details
Starting date
November 1st, 2021
Ending date
February 28th, 2022
Token Sale Hard Cap
$ 400000
Token Sale Soft Cap
$ 200000
Presale Start Date
November 1st, 2021
Presale End Date
December 31st, 2021
Token Type
NFT Gaming & VR
Token Distribution
After public sale.
Initial Token Price
1 CLX = 0.01 USD
Features
Consistency Labs is a decentralized crypto market investment analyzing platform to make blockchain nft gaming investment affordable, easy, risk free and profitable.
For better understanding Consistency labs project, we start with the number one blockchain gaming play to earn project: Axie Infinity which sets the new standard foundation in gamify revolution. Due to increasing demand of axie infinity game and its play to earn nature. it require almost 1500$ worth of competent axies team to begin game. A user can earn up to 100 SLP per day which is approximately 20$ by playing 4–6 hour game per day and requires about 75 days to reach break even. And after that, someone can consider his play safe and with R.O.I. And we also know any market can crash when buyers are exhausted and market is overbought. SLP token as well fish's prices can drop significantly without any notice. Most people cant afford this much investment and consider it a risky play, so they go with axie infinity scholarship program where they invest their time to play axie infinity game under the guidance of a manager who rents his axies to be played by users and they share daily earned reward with a percentage of share agreement between manager and scholar. The traditional "Axie Infinity" scholarship program inefficiencies grow more apparent with each passing month. In the poor traditional way to get into "Axie Infinity" scholarship program user's keep submitting their resume to managers but almost 90% not get any reply back ever from managers and being ignored each time.
Consistency Labs make blockchain gaming easy for everyone. User who will buy 10000 token in private sale price @ 0.01$ / 1 CLX and stake it will be eligible to get "Axie infinity" guaranteed Scholarship on first come first serve bases.
And we will be buying CLX tokens constantly with our 50% profit on blockchain gaming projects investment to keep the price strong and move upward gradually. 35% profit will be reinvested to get other users' scholarships and invest in other gaming projects, so holding CLX token will get you a good R.O.I too. It serves as an intermediary between "Axie Infinity" and other play to earn blockchain game platform and common investors. Consistency Labs offers investors exposure to our portfolio's net asset value and enable anyone to participate in play to earn blockchain gaming explosive growth.
INVESTABLE ?
R.O.I (Return on investment Probabilities)
Let's talk about some Probability and tokenomics math facts of CLX token. We set up our token price in private sale as 0.01$ and the listing price on dex will be 0.02$ which is 2X R.O.I since the private sale. We will be starting with an initial market cap of 0.2 Million$. And we all know under 3 million any project is consider microcap or undervalue market cap token. In the current Crypto market of 2.6 Trillion $ market cap. It is very easy for any project to reach even its undervalue market cap stage which is a 3 million $ market cap by just run a product and list on some average exchanges. So we can assume reaching that 3 million market cap makes us 15X more from the initial market cap. Which can be count as 30X R.O.I since the private sale.