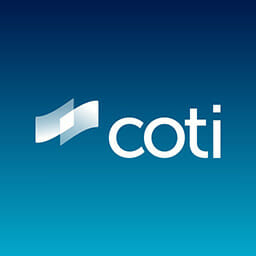 COTI
Hot
Description
COTI is a payments transactions network that is built from the ground-up to solve the payments challenges of today.
Starting date
April 30th, 2018
Ending date
May 28th, 2018
Features
Product or Its MVP:
The project is in alpha stages, being tested by the team. POC(Proof Of Concept) by the end of March.
Differences from competitors:
COTI has a lot of competitors, now more than ever with the emergence of the technology and the cryptocurrency world. Still, none of them takes a holistic approach to solve all the fundamental problems in today's payment industry.
COTI is genuinely one of a kind. It was explicitly designed from the ground to be used for payments. With its two unique features, the Trust Score Engine and the Mediation System, COTI combines aspects of traditional payments with the DAG data-structure and a new consensus to provide an instant, secure, low-to-zero cost means of transacting globally.
Token Sale Hard Cap
$ 60,000,000
Token Type
Utility, own platform
Token Distribution
42% Token sale - Privare, Pre, Public 10% Founders, Team, Early Backers, Advisors 6% Partners' network 7% Validators' incentives 11%Token liquidity for market-making 9%Opening balance for the Reserve Credit Fund (RCF) 12.5% Incentive program for Merchants and Users 2.5% Comuunity grants and partnerships
Initial Token Price
0.1 USD
Participation Restrictions
(1) the United States of America including its states, territories or the District of Columbia; (2) Israel; (3) Bosnia Herzegovina; (4) Syria; (5) Iran; (6) Ethiopia; (7) Uganda; (8) North Korea; (9) the People's Republic of China; or (10) any other jurisdiction We may add or delete from time to time in the light of the relevant watch lists and as per Our sole discretion.
Advisory Team
Dr. Matt McBrady
Steven Heilbron
Avi Chesed
Jon Avganim
Sebastian Stupurac
Stas Oskin
Theofanis Alexoudas
Dr. Zvi Gabbay
Prof. Martin Fochmann
Sean Melnick
Dr. Stephan Wessel
Dr. Stefan Hlawatsh