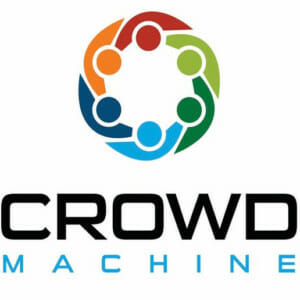 Crowd Machine
Description
Crowd Machine is powering the next generation of decentralized blockchain applications.
Starting date
April 1st, 2018
Features
Crowd Machine is creating the Crowd Computer, a decentralized app execution engine that is powered by a peer-to-peer network of Crowd Virtual Machines ("CVM") that run on peer devices by device owners who are paid for the excess capacity, which can be used to execute smart contracts and decentralized apps on any blockchain.
Presale Start Date
April 1st, 2018
Presale End Date
April 20th, 2018
Token Type
ERC20 on ETHEREUM
Token Distribution
All tokens purchased prior to April 27 will be distributed on April 27. All tokens purchased after April 27 will be released every 24 hours.
Initial Token Price
Market-determined
Participation Restrictions
Private Sale: Accredited and Sophisticated Investors Only. Public Sale - Open to Everyone (except U.S. Embargoed countries)