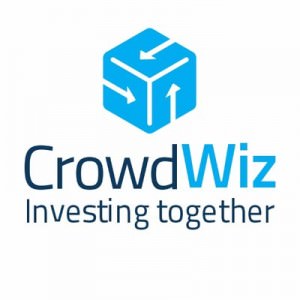 CrowdWiz
Democratize the investing process by eliminating intermediaries and placing the power and control where it belongs - entirely into the hands of investors.
ICO Details
Starting date
November 20th, 2017
Ending date
January 31st, 2018
Presale Start Date
October 2nd, 2023
Presale End Date
October 2nd, 2023
Token Distribution
Founding Team: 15%, Reserve: 10%, Further development: 10%, Token sale: 65%
Initial Token Price
1 WIZ = 1 USD
Participation Restrictions
USA, China
Features
The Krypton Software team is building CrowdWiz, a next generation decentralized investment ecosystem, based on the Ethereum blockchain. We will use blockchain technology to revolutionize and democratize the investing and capital raising processes. We will achieve this by eliminating market intermediaries, such as investment bankers, brokers, fund managers, underwriters, and different types of big centralized financial institutions. By doing so, we will place the power and control over investment decisions entirely in the hands of the investors themselves.
Our aim is to give investors direct access to investment opportunities in the crypto world and enable entrepreneurs to raise capital for their projects in an effective, cost-efficient, and secure way. The CrowdWiz ecosystem is based on the concept of crowd wisdom, which utilizes the collective opinion of a group (the crowd) rather than that of an individual expert. We will use crypto financing (via an Initial Coin Offering) to raise capital for the ecosystem. As an integral part of our growth strategy, we will create a large community with synergies for all participants.
The CrowdWiz ecosystem will be based on a cryptographic token called WIZ, a tradable token granting token holder's exclusive access to the CrowdWiz ecosystem. The WIZ token is fully integrated in the CrowdWiz ecosystem and the participation in all components of the ecosystem will be done exclusively with WIZ tokens. Therefore the demand and value of the token will grow in proportion to the number of active users.
Advisory Team Ilan Tzorya Richard Titus