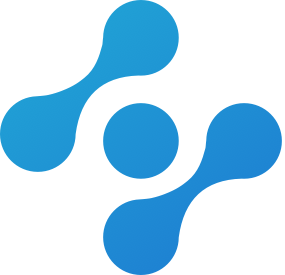 Cryptal Dash
CryptalDash is a robust crypto exchange and trading platform. **UPDATE - ICO has raised 15.2M USD in tokens, KYC checks underway, more updates after July 19th. Read more here https://medium.com/@cryptaldashcoin/ico-successful-closing-key-timeline-of-events-752cee672322
ICO Details
Starting date
April 19th, 2018
Ending date
June 19th, 2018
Token Sale Hard Cap
$ 180,000,000 CRD
Token Sale Soft Cap
$ 780,000,000 CRD
Token Type
Exchange Token
Token Distribution
The Exchange Wallet: Ready
The integrative wallet is intended to hold all available cryptocurrencies/tokens on the market on CryptalDash exchange , and will be able to
make withdrawals with with no minimum fee and deposits free of charge . CryptalDash adopts all the needed security measures to fortify the platform security, including: HSM (Hardware Security Module) vaults, cold storage of private keys.

Exchange Fee CryptalDash will charge a 0.1% fixed fee per trade.
We will not plan to charge fees upward of the original 0.1%.
Margin Fee Margin services will have associated costs related
Listing Fee We will have listing fees in certain cases
Withdrawal Fee Depending on the Coin or Token
Other Fees There may be other fees
Initial Token Price
1 CRD = 0.02 USD
Participation Restrictions
USA
Accepts
Bitcoin,Ethereum,Bitcoin,Cash,Ripple,Dash,Litecoin,Monero,NEO,IOTA,NEM,Qtum,Ethereum Classic
Features
Driving Institutional Money to the crypto world
• Institutional Grade platform
• Able to handle high frequency and trading automation
• Integration ready with Bloomberg , Inter-trade , SUNGARD and most leading wall street trading technologies
For Everyone.
• Better Price Discovery & Execution
• Access to 850 Trading Pairs.
• Access to all Exchange data and execution from one platform
The AI .
• Artificial Intelligence tools and automation
• Taking advantage of the arbitrage strategies.
Core Team Amine Larhrib
Founder and Managing Director Duncan Symmons
Chief Engineering Iain Bell
Trading Automation Architecture Jan Bakhuijzen
Network expert and Security Advisory Ruell Magpayo
Trading System Engineer Ruel Mindo
Lead Full Stack developer Ninebeth Padojinog
Business analyst