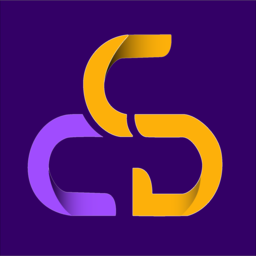 Crypto Scam Defence
Crypto Scam Defence
is the next stage of DeFi's evolution
with minimized risk of being scammed and one step closer
to money revolution
ICO Details
Starting date
September 15th, 2021
Ending date
November 30th, 2021
Presale Start Date
September 1st, 2021
Presale End Date
November 30th, 2021
Token Distribution
10% to investors (1% each with lock)
20% ITO
70% Exchange
0.3-0.5% fee per transaction goes for development after exchange listing
Initial Token Price
1 CSD = $0.000003358
Participation Restrictions
For a fair distribution max amount per transaction and max amount per wallet exists. Check Token distribution section
Features
We built a platform for the decentralized finance industry to STOP the explosion of DeFi fraudulent projects that have left many individual investors burned.
In the current DeFi marketplace, though, managing your portfolio still requires daily diligence, and that can take up a lot of time. This raises the question: Is there a way to benefit from DeFi without giving away all your time, and potentially all your money, too? DeFi may be difficult, but making money from it doesn't have to be. By aggregating various technologies we make it possible!
Our highly motivated professional team found ways that make things work differently. Aggregating various technologies we can scan, compare with past behaviors, track down each transaction made on any network, those based on the following layers:
1. The algorithm based that's extracting data from various blockchains (ETHScan, BSCscan, TRX, ChainLink, and so on)
2. This layer consisting of experts + the community's organic opinion.
3. Machine learning that's taking into consideration various past different stimuli gathered from data sources.
Analyzing the movement of funds we scraped and linked over 2.7 million transactions across different blockchains and we found over 100 000 cases of shifts and come back to the original owner
We collected and analyzed transaction data across eight different blockchains to identify how users interacted and we developed new heuristics and identified various patterns of cross-currency trades.
Token utility use cases:
-Simplified trading
-Automatic scoring mechanism
-Rug pull and scam detection
-Smart contracts monitoring
-Address monitor
-Transactions track down
-Blockchain shift detection
-Behavior comparison
-User-defined instant notifications