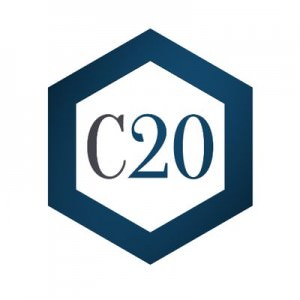 Crypto20
Hot
Description
UPDATE: Listed on the following exchange: HitBTC, Bibox, Idex. Read more here: https://medium.crypto20.com/additional-exchange-general-update-adc94407d97d.
Starting date
October 16th, 2017
Ending date
November 30th, 2017
Features
CRYPTO20 is the worlds first cryptocurrency-only tokenized index fund, and aims to provide a solution to this problem. The portfolio will autonomously maintain a diverse portfolio of the top 20 cryptocurrencies by market capitalization in the same way that funds such as the Vanguard 500 maintain a portfolio based on the market capitilization of the top 500 publicly listed US companies (the S&P 500). In order to continue to track the market (index) over time, CRYPTO20'S asset portfolio is adjusted regularly in a process called rebalancing.
CRYPTO20 is not a platform, it is a fully functioning product. CRYPTO20 cuts out the middleman and is thus able to offer the lowest fees in the industry.
Token Distribution
7.5% C20 Team, 0.5% Advisory Team, 2.5% Marketing and Investor Relations, 1.0% Legal, 1.0% Security - Systems and Smart Contract, 0.5% Bounty Program, 87% ICO Participants
Initial Token Price
1 = 1.00 USD
Participation Restrictions
USA, Republic of South-Africa, Cayman Islands