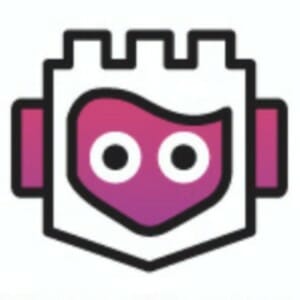 Cubomania
Description
Blockchain game-based educational platform for children integrated into its own robotics OS
Starting date
May 11th, 2018
Ending date
September 28th, 2018
Features
Blockchain Solutions to problems in Education
The platform will allow easy and fast peer-to-peer transactions between content creators and customers, protection of intellectual property and a simple way of using the latest technologies for creation of educational content, easy distribution of educational content without intermediaries, access to ready audience.
Cubomania Platform has 4 main components:
1) CuboBuddy, a robotic educational toy, is the first element of the Cubomania blockchain eco-system. The main purpose of the toy is to provide complex interaction between a user and an AI-based character with integrated educational programs.
2) CuboApp is a mobile application that connects the source of educational content on the blockchain and the CuboBuddy educational toy. CuboApp can also be used for accessing educational content independent of the toy, which can be regarded as an extension of the CuboApp.
3) Cubomania blockchain marketplace and workshop are the key elements of the eco-system. Blockchain mechanics combined with the platform interface is expected to ease the process of content creation and distribution as well as grant teachers and pedagogues maximum protection of their intellectual property.
4) CuboCore Robot Operating System is a robot operating system with built-in educational programs that can be installed on any kind of IoT based devices: drones, toys, robot constructors. CuboCore provides full integration with the Cubomania educational platform.
Token Sale Hard Cap
ETH 38100
Presale Start Date
April 20th, 2018
Presale End Date
May 11th, 2018
Token Type
ERC 20 Ethereum
Token Distribution
51% Token sale 3% Advisors 6% Bounty including tokens with a toy 10% Team & Founders 10% Pool of early rewards 20% Company
Initial Token Price
0,00015 ETH
Participation Restrictions
You don't have the right and shouldn't buy CUBO tokens if you are (i) a green card holder of the United States of America, or (ii) a citizen or a resident of the United States of America, Puerto Rico, the Virgin Islands of United States, or any other possessions of the United States of America, Singapore, People's Republic of China or South Korea, or (iii) a citizen or resident of any country or territory where transactions with tokens and/or digital currencies are prohibited or restricted by applicable laws.
Accepts
BTC, ETH, LTC, DASH, BCH
Core Team
MAKSYM MUSIYENKO
Founder, CEO, Doctor of Technical Science, Professor

YURIY VDOVYCHENKO
Chief Technology Innovation Officer

TAKAYUKI YONEDA
UX\UI designer, Art Illustrator

MAXIM AFANASEV
Chief Marketing Officer

VIACHESLAV SHVAYDAK
Chief Operating Officer

YAROSLAV KRAINYK
CO-FOUNDER, CTO, PHD

NATALIIA ISHCHENKO
Product Manager, PhD in economics, associate professor

OLENA FILIMONOVA
Financier, PhD in Money, Finance and Credit

ALEXANDR NEDAVNIKH
Project Coordinator

Ivan Burlachenko
Software Developer

YEVHEN DAVYDENKO
SOFTWARE DEVELOPER (ANDROID DEVELOPER) PHD

Alex Denysov
Software developer

Advisory Team
MISHA HANIN
DMITRY GRITSENKO
DUSTIN REFVIK
VLADIMIR SPIVAKOVSKY
DMITRY LYAMENKOV
VITALII CHERNIUK
FARHAN ALI
VYACHESLAV KHARCHENKO