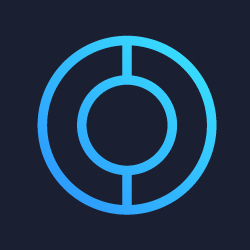 Cudos
Hot
The Global Compute Network - Powering Smart Contracts, DeFi and the Internet.
Buy, stake, earn & use CUDOS.
Updates
13/01/2021
Cudos has successfully raised their target of £3million
ICO Details
Starting date
November 30th, 2020
Ending date
January 31st, 2021
Token Sale Hard Cap
$ 3,000,000
Token Sale Soft Cap
$ 1,000,000
Token Type
ERC-20, Ethereum
Token Distribution
Available for sale:
722,222,222 CUDOS (7.22%)
Total supply:
10,000,000,000 CUDOS
Initial Token Price
$0.006
Features
CUDOS is a layer 2 oracle network, governed by smart contracts, connecting blockchain developers and services including DeFi, to a global footprint of computing power on the Cudo platform.
Cudo is a distributed computing platform already providing customers around the World with up to 10x more cost-effective computing, whilst also providing more equity for hardware owners.
The CUDOS network provides a layer 2 to various blockchains, in order to solve current scalability issues.
The CUDOS network comprises a set of smart contracts that act as compute oracles, connecting blockchains to secure external sources in a decentralised way.
By allowing smart contracts to request off-chain computation, CUDOS offers a Turing-complete solution which can run code in any language, such as Python, Go or C++.
Core Team Andrew Sturmey
Engineering Director Pete Willis
Development Manager Dr Joan Garcia Tormo
Data Scientist Dexter Edwards
Senior Software Engineer Maryam Olusola-Sowoolu
Product Manager Sean Berry
Hardware Architect Victor Leach
Software Engineer Joe White
Senior Software Engineer Chris Saganic
Lead Software Engineer (Front-end) George Lezeu
Junior Frontend Developer Nuno Pereira
Vice President of Partnerships Pete Hill
Vice President of Sales Mia Whitewood
Senior Business Development Enterprise Jeffrey Elliot
Community/Marketing Manager Chris Weyell
Marketing Manager Ashley Smith
Client Journey Advocate Flavius Berciu
Client Journey Advocate Lee Woodham
Chief Operating Officer Sonja Greenfield
Executive Assistant

Advisory Team Chris Deering
Former president of Sony Computer Entertainment Europe Jorg Roskowetz
Director of Blockchain for AMD Sean Li
Co-Founder & CEO, Fortmatic Chris Gale
Co-Founder, Verasity Malcom Tuck
Managing Director, Eset UK Maggie Fang
Founder & CEO, Wynsun Capital Management Jay Coshan
Founder & CEO, Unique Block Group Duncan Cook
Founder, 3 Sided Cube Philip Forte
Blockventure Coalition Tyler Wellener
Blockventure Coalition Partner