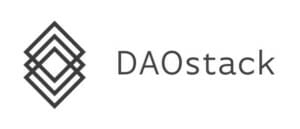 DAOstack
Hot
Catalyzing the Future of Collaboration **UPDATE - DAOstack has concluded their ICO sale and successfully reached their hard cap. No Announcements on exchanges.
ICO Details
Starting date
May 8th, 2018
Ending date
June 7th, 2018
Token Sale Hard Cap
$ 30,000,000
Presale Start Date
May 1st, 2018
Presale End Date
May 3rd, 2018
Token Type
ERC-20 Ethereum
Token Distribution
40M for sale
10M for DAOstack existing contributors
10M for DAOstack future contributors
In addition, the Genesis DAO, a community-managed fund in which anyone can participate, will eventually have the ability to mint and allocate up to 40M additional tokens.
Initial Token Price
1 GEN = 1.00 USD
Participation Restrictions
Does not accept U.S. investors
Features
DAOstack powers decentralized companies, funds and markets to make fast and innovative decisions at scale. It's a platform for decentralized governance that enables collectives to self-organize around shared goals or values, easily and efficiently. DAOstack is sometimes called an operating system for collective intelligence, or a Wordpress for DAOs. The platform launches in spring 2018 and includes a modular smart contract framework, a friendly javascript developer environment, and an intuitive user interface that allows anyone to create or participate in a decentralized organization without technical knowledge. Most of the expected proceeds from the DAOstack token sale will be reserved for management by a DAO fund, in which the community of GEN token and reputation holders will create proposals for the allocation of resources.
Advisory Team Martin Köppelmann Jordan Greenhall Yoni Assia Daniel Schmachtenberger