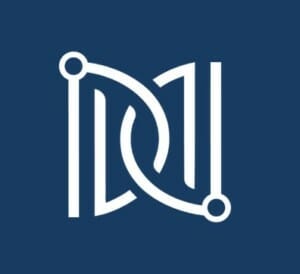 DarcMatter Coin (DMC)
Distributed ledger to remove opacity and inefficiencies from the global alternative investment industry. **UPDATE - ICO ended more updates will be released on July 15th!
ICO Details
Starting date
May 7th, 2018
Ending date
June 30th, 2018
Token Sale Hard Cap
$ 35,000,000
Token Sale Soft Cap
$ 2,000,000
Presale Start Date
February 1st, 2018
Presale End Date
May 1st, 2018
Initial Token Price
1 DMC = .20 USD
Features
DarcMatter is the first truly decentralized global platform for the alternative fund investment industry. DarcMatter already has a global presence with usage from over 24 different countries. Given the global reach and usage of DM, the team is eager to create platform solutions that encompass cutting edge technology. While there has been much development, many tasks in the alternative fund space are still considered manual and require the participation of numerous intermediaries and service providers to provide the compliance, security and transparency necessary for investors to connect with non-public alternative fund opportunities.
The blockchain and the capabilities of the distributed ledger have the capability of bringing transparency and security into an industry that has been ripe with fraud and opacity since its inception. Additionally, changing and evolving regulations to provide additional security for investors, has only increased the cost load on alternative asset managers, which makes the industry more incentivized to increase the assets under management, rather than focusing on enhancing investment returns.
The distributed ledger that DarcMatter is developing has the ability to transform a multi-trillion-dollar industry from an era defined by paperwork, opacity and information asymmetry, into one that will be characterized by transparency, security and trust in a way that has never been seen before.
Additionally, blockchain implementation into the alternative fund industry will have much broader implications and capabilities including but not limited to:
• Seamless cross border investment capabilities
• Documentation tracking for multi-consensus and logging
• Additional asset classes being seamlessly distributed through the entire investor vertical
The DarcMatter team has operated the platform for 3+ years and is already working with 150+ funds (GPs) and 1,300+ institutions and investors worldwide (LPs).
Advisory Team Mai Gang (Mark Mai): Co-Founder of OKCOIN and Founder of VenturesLab John Nahm: Strong Ventures Managing Director Adrian Lam: • ICO Advisor for IHTcoin and Tradehero.mobi • ICO Lead for Electrify.Asia • Founder of Workzspace.com, listings of 1000+ Serviced Offices & Coworking space in Asia. • Former Chief Operating Officer of Sportshero now listed on Australian Stock Exchange (ASX) Sarah Foley: • Senior finance and operating professional with 20 years of experience investing in angel- to leveraged buyout-stage companies across a variety of industries. • Partner at SWAT Equity Partners, an early stage venture capital fund formed to discover, incubate and invest in emerging consumer brands across various products and services Rob Quartel: • CEO of NTELX • Rob Quartel is a former Member of the US Federal Maritime Commission, and an internationally recognized expert on US national maritime and transportation security policy. • Chairman and CEO of NTELX – The company provides advanced internet-based supply chain security and transportation management applications used for both commercial and intelligence data fusion and risk assessment. George Sun (孙刚): • Established and was CEO at China Merchants Kunlun Capital ("CMK Capital") a China focused PE fund with AUM of RMB7.5BN. • Managing Director, Head of China Business Development and at Deutsche Bank • Executive Director at Morgan Stanley • Direct and Head of China Financial Institutions group at HSBC