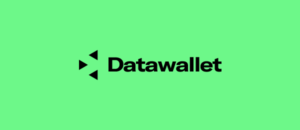 Datawallet
UPDATE: The token sales are closed. Listed on Bitforex & EXMO. https://t.me/datawallet
ICO Details
Starting date
February 5th, 2018
Ending date
February 15th, 2018
Presale Start Date
January 22nd, 2018
Presale End Date
February 5th, 2018
Token Distribution
ICO Investors: 33.33%, Developer Pool: 16.66%, User Growth Pool: 16.66%, Datawallet: 33.33%.
Initial Token Price
1 DXT = $0.18
Features
Datawallet provides users with a self-sovereign wallet that puts them in charge of their data and allows them to monetize as well as utilize an asset that is rightfully theirs. It empowers developers to leverage a completely new data universe to build the most advanced applications ever. And it provides companies with insights that will boost their operations on a never before seen scale.
DXT serves as the primary medium of exchange within Datawallet's closed economy, enabling two primary behaviors:
1. Earning Tokens
Users earn token through expressively sharing their data with select companies.
2. Spending Tokens
Users can utilize their tokens in order to use pay for AI driven services in the Datawallet App Store.