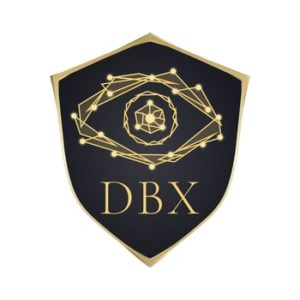 DBX DIGITAL ECOSYSTEM
DBX is the first hybrid blockchain platform that brings together business projects, investors and users with smart algorithms for simplicity, privacy and security.
ICO Details
Starting date
September 1st, 2021
Ending date
September 9th, 2021
Presale Start Date
August 11th, 2021
Presale End Date
August 20th, 2021
Token Type
ERC-20/ Ethereum
Token Distribution
https://www.dbx.so/dbx-distribution/
Initial Token Price
1 DBX=0.0642 USD
Participation Restrictions
NO
Accepts
BTC, ETH and any fiat currency
Features
What is DBX?
DBX is the world's first hybrid digital platform where users' interests are protected by a wide range of tools: from PoS consensus and masternodes to viability in the DeFi world. The platform is a system of decentralized distributed databases (blockchains) operating using cryptographic algorithms. The created system meets all the basic values of the crypto community: anonymity, decentralization, coin interchangeability, high transaction speed (0.3 seconds).
Several blockchains, which have been significantly improved, have eliminated the shortcomings of "BTC", other cryptocurrencies and their forks - these are the "Quark" algorithm, the "zDBX" anonymous protocol (improved "Zerocoin"), and the "ERC-20" smart contract protocol.
Because of use of masternode 2.0, it is protected from any centralized influence from legal entities or individuals. As a result, from a technical point of view, the DBX team managed to create a cryptocurrency network that can be conveniently and safely used for instant payments, everyday purchases, as well as for profit from staking. There are no restrictions for "DBX" token holders on the directions of payments, while transaction fees are minimal.
As of June 2021, it has affiliated structures in Europe (obtaining a crypto license), Hong Kong, Panama. Legal entities with jurisdiction in Russia and the UAE are preparing for registration. DBX representatives in 2021-2026 will be available in 18 exchange capitals: Moscow, Johannesburg, Tokyo, Dubai, Shanghai, Zurich, Dublin.