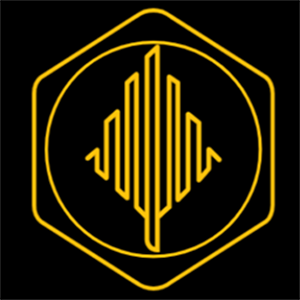 DEC777
DEC777 is the world's first fully decentralized derivative exchange that does not hold assets with reliable cross-chain trading.
ICO Details
Starting date
September 7th, 2020
Ending date
September 7th, 2020
Token Sale Hard Cap
ETH 6000
Token Sale Soft Cap
ETH 21000
Token Distribution
18.000.000 Total supply
14.000.000 Circulate
4.000.000 Locked
6.777.000 DCF
4.333.000 Team Dev
3.000.000 Angel Invest
Initial Token Price
1 ETH =500 DEC
Participation Restrictions
no
Features
DEC777 Decentralized Exchange - The last resort for the people who lost trust in centralized exchange
Why we have to store our digital assets with the hesitation? We lost our trust in many scam exchanges such as Wex, BITPoint...Maybe this is the time we should look for an exchange that doesn't need us to deposit to trade.
DEC77 is a prominent decentralized exchange that was built on the top of Ethereum. Using 0x protocol all ERC-20 tokens can be traded. DEC777 offers the most complete trading experience of all ERC-20 tokens listed. Once on-site, users can view trading pairs and the status of various order books, and the interface gives users the ability to set up market/limit orders. Like centralized exchanges, the order book is also updated in real-time, which means that matching buyers with sellers is relatively efficient.
With DEC777 you can place your order directly without deposit your tokens to exchange, reduce high amount of risky from malicious. On the other hand, we also publish DEC tokens that will be used as the main token in the DEC777 exchange. Base on the tokens, holders will get profit from DEC777 exchange as shares that is calculated on how many tokens you hold. Further more, we going to build everything decentralize via IPFS and no central authority can control DEC777 exchange anymore. Is this sound exciting? Stand with us today and never regret!
Some information you need to know if you are an investor:
Angel Seed sale: Begin from August 26 2020 to September 07 2020
Public sale: Begin from September 07 2020 to September 22 2020
Check out whitepaper here!
The tokens will be transfered immediately when you do an investment through contract.
Core Team


Kevin Clay
CEO