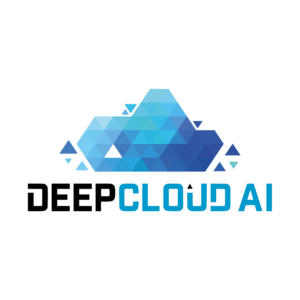 DeepCloud AI
Whitelist
Our mission is to democratize cloud computing and level the playing field for cloud resource providers and application developers
ICO Details
Starting date
June 26th, 2019
Token Sale Hard Cap
$ 10,000,000
Token Sale Soft Cap
$ 5,000,000.00
Presale Start Date
January 28th, 2019
Presale End Date
February 28th, 2019
Token Type
ERC20 & Ethereum
Token Distribution
will be allocated to crowdsale 40%
will be allocated for the reserves 20%
will be allocated for the developer team 15%
will be allocated for the bootstrap initiatives 15%
will be allocated for advisors 5%
will be allocated for marketing expenses 5%

Initial Token Price
1 DEEP = 0.25 USD
Participation Restrictions
USA and China
Features
SMART CITIES
IoT and AI at edge scenarios for smart cities, so that local governments can focus on building the core infrastructure and rely on DeepCloud AI's resources close to edge for running and deploying their applications.
SUPPLY CHAIN
Enterprises and shipping companies with complex supply chain tracking challenges can run and deploy their blockchain based applications on the DeepCloud AI fabric for tracking all the transactions with full audit trail, secure and tamper-proof.
TV SERVICES PROVIDERS
Service providers like TV/Cable companies can rely on DeepCloud AI's decentralized services, such as local caching of media streams during football season or large audience events like the Olympics.
DECENTRALIZED AI ALGORITHM LEARNING
For IoT applications with security and data privacy concerns, by running Decentralized AI Algorithms close to the edge devices themselves, one can generate the compressed insights on DeepCloud AI resources. This provides a mechanism for IoT device consumer's to monetize their own data with all the transactions and encryption of the data and the algorithms via the blockchain.
Core Team


Joseph Vargas
Principal AI/Cloud Architect



Felix Castro Rodriguez
Head of Development team South America Region



Mageo Eljazzar
Head of AI/ML Engineering



Gerard James
Online Marketing and Growth Manager