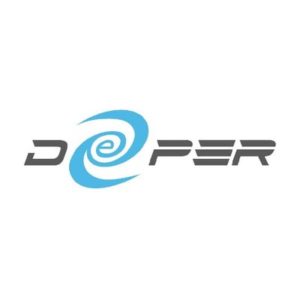 Deeper Network
Hot
Deeper Network represents the world's first decentralized blockchain network for building a truly private, secure and fair Internet.
ICO Details
Starting date
March 22nd, 2021
Ending date
March 31st, 2021
Initial Token Price
0.012
Participation Restrictions
Yes
Features
The Deeper Network is a blockchain-powered all-in-one solution that provides true Internet freedom and enhanced security. ??
A combination of security, sharing, and blockchain, Deeper has created a new concept - SSS (Secure Shared Service) - that grants open and secure Internet access as well as equal participation in mining.
Deeper Network's core objectives are
1. Collaborate in the creation of a democratic Internet without surveillance, boundaries, censorship or restrictions!
2. Manifest the true value of blockchain technology empowering ordinary people!
3. Privacy above all: Deeper Network's goal is to guarantee personal data sovereignty!