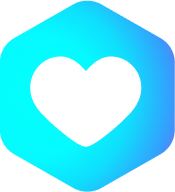 DeHealth HLT Network
Hot
A new web 3.0 protocol architecture for future standard of medical big data-driven ecosystem
ICO Details
Starting date
November 8th, 2021
Ending date
November 25th, 2021
Token Type
BEP-20, Binance Chain
Token Distribution
Private Round A (Early Stage Investors, Advisors) 2.125%
Private Round B (Crypto Funds, KOL, Influencers) 1.500%
Round С (IDO Platforms) 0.420%
Public Round D 0.155%
Strategic Partners 4.000%
Team and Early-Stage Partners 10.875%
Development & Adoption 18.000%
Marketing 15.000%
Staking Rewards 20.000%
Liquidity Pool & Market Making 7.925%
Company Reserves 10.000%
DAO Community Fund 10.000%
Features
The DeHealth HLT Network is a proposition of a new web 3.0 architecture for future standard of the medical big data-driven ecosystem represented by a combination of blockchain-based core protocol and decentralized infrastructure for medical data storage, processing, validation, and API-based distribution of both data sets and derivative machine learning models.
1. Move Your Records Online
Fill out online health record throughout your life, get a universal health card and access it from anywhere.
2. Learn more about your health
Compare your record with people from all over the globe, receive AI-based recommendations and get access to the educational portal.
3. Get access to qualified healthcare service providers
Make appointments, receive alerts, get access to high-quality and affordable healthcare and talk to the best doctors available.
4. Manage your data as you wish
Keep it private or sell your depersonalized records on DeHealth marketplace for tokens, that can be used to pay for medical services and products. Or simply trade, sell, and withdraw your balance.
--
Achievements so far:
3,000,000+
Patient card entries were made in DeHealth App
2,700,000+
Patients use data from DeHealth every day
4,350,000+
Appointments took place in DeHealth App
34,000+
Doctors work with data provided by DeHealth