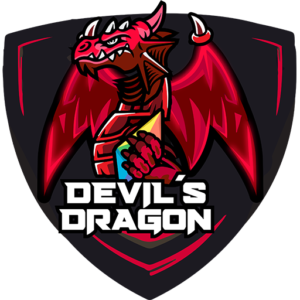 DEVIL´S DRAGON
A reverse ICO for a Unique, Multi-Use Cryptocurrency with many active, live sites with its ecosystem backed and run by an active (since Feb. 2018) Blockchain Adult Entertainment Company registered in Czech Republic.
ICO Details
Starting date
October 15th, 2020
Ending date
November 15th, 2020
Token Sale Soft Cap
$ 130 00
Token Type
ERC20 and ETHEREUM
Token Distribution
5% Presale (Sold), 55% ICO (Unsold will be burned), Ecosystem 18%, Dev Team 2% (will be used for re-de and unused will be burned), 9% Team + Partners, 6% Reserved for Legal and Other, Administrative Reserve 4%, Non-Team Development 1%
Initial Token Price
1 Token = 0.001 Ethereum
Accepts
BTC, ETH, USD, EURO, MONERO
Features
Our Total Supply is 180 000 000 and our Token is Not Mintable.  
1) This is a Reversed ICO, means we have a company behind it, an active one, a company which is in profit already for years by now, transparently.
2) The company does not depend on any funds coming from any sale, instead, it´s already there and it already runs many sites and all those sites are already accepting DDGN (people already can use DDGN on those sites)- We have working products like our sites, partnerships and our token, DDGN (Devil´s Dragon Token) is being used on them, actively and live.
For another example, on www.ethpimp.com (adults only) we are already active and that site´s contract is already interacting with ours to have Bounties in DDGN.
3) Our Tokenomics are strong and focus on growth and rarity: We were by side of investor, we are and we always be. While 31% of the Tokens will be used for Legal, Administrative, Exchange Reserves, Development / Out of Team Outsourcing and Ecosystem, much of it will be burned and or "melted" in the system without disturbing the "investments" at all and only rest 9% will be used for partnerships and will be belong to the Team which will not be put in trade for a very long time.
We plan to have 1 DDGN = 0.001 ETH rate in our Sale, starting from 15 October 2020 and ends on 15 November 2020.. surely there will be
Bonuses and we will be accepting BTC, FIAT / Credit Card, ETH and other currencies.
There are more, like www.cdcfn.com and www.ddgn.tv (adult content ahead) of this project.
For more, please check our live blog: www.devilsdragon.com/blog