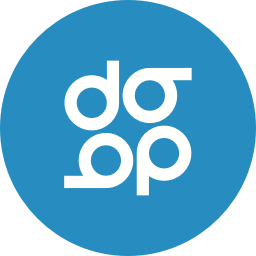 Digitalbits
Hot
DigitalBits' tokenizes pre-existing digital assets in consumer apps - unlocking value in the pockets of millions.
ICO Details
Starting date
December 31st, 2018
Ending date
April 15th, 2019
Token Sale Hard Cap
$ No hard cap
Token Sale Soft Cap
$ Self funded
Presale Start Date
December 31st, 2018
Presale End Date
March 31st, 2019
Token Type
Native token, Fork of Stellar
Token Distribution
Tokenomics:
100B total supply:
Sale: 32B (10B for initial token sale, 22B for future sale)
Reserve (distributed by algorithm) 40B
Team: 12.5B, Advisors: 2.5B
Partnership Development: 5B
Airdrop/Bounty's: 3B
R&D Grants: 5B

Initial Token Price
$0.004
Participation Restrictions
American, Singaporean, Caymanian, Chinese, North Korean, Congolese, Eritrean, Iranian, Libyan, Somali, Sudanese, Yemenite, Syrian
Features
The main application is tokenization of pre-existing digital assets and marketplace transfer. DigitalBits aims to introduce flexibility and liquidity to traditionally siloed industries, where points are limited to be used within their respective program. The ability to transfer and trade digital assets across applications near instantaneously will allow users to truly optimize their value.
Token functions:
1: Anti-spam: Protective Security Feature — every account on the DigitalBits blockchain is required to stake 10 XDB. This ensures authenticity and enables the account to send outgoing transactions.
2: Bridge Token: Enables transactions among non-native tokens — XDB operates as a bridge currency to facilitate trades between pairs of digital assets that may not have a large direct market.
3: Gas/Transaction Fees: Each transaction is also subject to a minor transaction fee of 100 nibs (0.00001 XDB). Together, these features create a financial disincentive for malicious users that may look to flood the network
Why we forked Stellar? DigitalBits, a fork of Stellar, shares many of the benefits of the original blockchain but differs in key aspects, such as not subjecting its native tokens to inflation, developing a token name certification service (TNCS) and an automatic algorithmic token distribution. TNCS works to confirm the authenticity of token issuers, ensuring malicious entities cannot masquerade as brands they are not associated with. In addition, algorithmic token distribution will reward users automatically for transactional usage. Developers of the largest Stellar wallet, Lobstr, have launched development of XDBwallet, a new custody and storage solution for the DigitalBits blockchain. They are among other developers and technology companies from the Stellar ecosystem who have taken interest in DigitalBits. The growth of this developer ecosystem will position DigitalBits to be a lead contender to Stellar