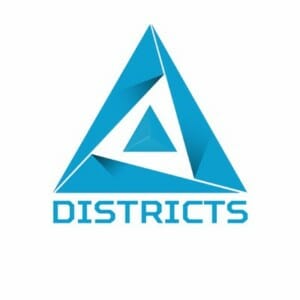 Districts
Districts is a 3D decentralized platform operating on a custom made blockchain.
UPDATE: ~ 10.3M USD was sold in token value, exchange info is TBA.
ICO Details
Starting date
December 1st, 2017
Ending date
January 31st, 2018
Token Distribution
ICO: 75%, Early Investors: 10%, Development: 10%, Advisors: 4%, Bounty: 1%.
Initial Token Price
1 3DC = 0.25 USD
Accepts
BTC, ETH, DASH, LTC
Features
Virtual reality and Blockchain should be seen as a new delivery presentation channel, a channel through which users can deploy applications in a secure space. Not only does this capability to address varying presentation styles' interaction, it also offers significant business advantages in cost, time and the ability to reach broadly dispersed audiences efficiently and effectively.
Districts is a space where the creative possibilities of decentralized applications of shops, services, and management are unlimited; every user is free to opt for a project of interest to him. It is a self-regulating platform based on cryptocurrency and ensures more attractive, impressive and efficient presentations for user's projects. It is an opportunity for small business owners who cannot afford the expenditures of advertisement and have difficulties in attracting customers from the neighboring or far communities. The platform assists their activities by enabling them to better present their shops, services, and business. Our mission is to help new users to be part of the cryptocurrency community by promoting the existing blockchain based project using 3D virtual reality technology.
Advisory Team Zachary Fitzner Sergei Logvin