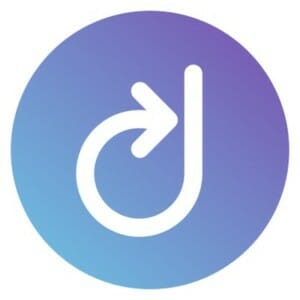 Dock.io
Hot
Whitelist
UPDATE: Dock is now listed on Binance!! The Dock Team raised $20M in their ICO.
ICO Details
Starting date
February 21st, 2018
Ending date
February 21st, 2018
Token Sale Hard Cap
$ 20 million
Presale Start Date
February 8th, 2018
Presale End Date
December 6th, 2023
Token Distribution
30% Token Sale
30% Ecosystem Incentivization
20% Team (2 year vest)
10% Cold Storage (2 year lock)
6% Investors
4% Advisors (2 year vest)
Initial Token Price
1 DOCK = $0.067
Participation Restrictions
China, Hong Kong, Taiwan, USA
Features
The dock.io protocol is a decentralized data exchange protocol for the professional industry.
It aims to provide a solution for what they term "data hoarding" with current professional networks, which have no incentive, or disincentive to share their data with the competition.
They aim to do this by creating a data exchange that will:
1. Integrate user profile (work experience, education, location, contacts, qualifications, etc.) from different platforms.
2. Incentivize data transactions/sharing while providing user complete control over their own data.
Dock.io users will be able to synchronize all of their employment history and data in one location. It will be updated automatically as the users update their information on other platforms, and they will be able to control which data moves between different platforms with opt-ins/outs.
All data will be fully encrypted and stored using the blockchain, and can only be controlled by the user with the appropriate keys. The data can only be decrypted when willingly exchanged between parties.
Use of funds in the following manner:
60% Research and Development
25% Marketing, Sales, Biz Dev
10% Operations
5% Legal, Compliance, Governance
Core Team Evgeniy Zabloltniy
Lead Blockchain Engineer Jeffry Harrison
Director of Partnerships Gabriel Moncarz
Data Scientist Fausto Woelflin
Senior Engineer Piotr Święs
Blockchain Engineer Sergey Ermakovich
Lead Frontend Developer Samuel Hellawell
Senior Frontend Developer

Advisory Team Charlie Shrem Lasse Clausen Christopher Heymann Avish Bhama Darius Rugevicius Lester Lim