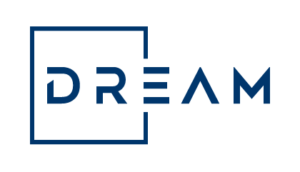 DREAM
Hot
Whitelist
Description
Remote Teams, Trusted by Blockchain, Powered by AI
Starting date
August 9th, 2018
Ending date
December 7th, 2018
Features
DREAM (previously http://Moneo.ioMoneo.io>) is building upon a world-leading marketplace for high-end blockchain talent established in 2016. It is revenue generating and has already handled thousands of projects collectively worth over $10m.
Project success hinges on the team, yet pulling the right one together is tough. The current model of one-to-one freelance hiring doesn't scale.
Every day DREAM receives requests to pull a team together, from development to marketing; even the smallest projects usually require multiple people.
DREAM leverages AI to model past outcomes to scope projects and build teams with the right skills and fit. The token economy enables new payment methods and uses gamification to train the AI models.
The blockchain enables portable and decentralized reputations for projects and individuals.
Why DREAM?
• Proven demand & validated market
• Revenue generating platform
• Funding from multiple leading VC's
• Part of #1 accelerator: Chinaccelerator
• World-class team; ready to deliver
• Strong partnership ecosystem
• Crypto & AI industry validated token
• Strong legal foundation
Token Sale Hard Cap
$ 16.8M
Token Sale Soft Cap
$ 6.5M
Presale Start Date
July 25th, 2018
Presale End Date
August 1st, 2018
Token Type
Ethereum ERC20
Token Distribution
Token Buyers 50% Rewards Program 4% Founders 8% Core Team 4.75% Advisors 9.8% Rewards Pool 10% Reserve 13.45%
Initial Token Price
1 ETH=1600 DREAM
Core Team
David 'DC' Collier
Head of Technology

Pavel Feklistov
Lead Developer

Subramanian Venkatesan
Blockchain Architect

Danylo Kolesnychenko
Product Manager

Sergey Mitrofanov
Infrastructure Engineer

Matt Calver
Token Sale and Compliance Manager

Vladimir Popov
CMO
Advisory Team
Darren C.
Daniel Shapiro
Fabian Vogelsteller
Bertrand Theaud
Adam Dossa
Avadhoot Kulkarni
Adrian Smith
Sean Hynes
James Welsh
Paul Gordon
Jorge Rodriguez